| | |
| --- | --- |
| | Kluwer Navigator – only in Dutch – is a portal for legal journals, Dutch legislation, Dutch case law and companions to law. |
Inloggen bij Kluwer Navigator kan op verschillende manieren:
Met UM account: klik op 'Login voor WO/HBO' en kies Maastricht University.
Zonder UM account: klik op alternatieve login en vervolgens op 'Geen account, inloggen via bibliotheek'. 
Deze optie is alleen beschikbaar binnen de bibliotheek.
Let op: inloggen met een e-mailadres is niet mogelijk.
Helemaal rechtsboven staat de HELP-button.
Er zijn drie zoekmogelijkheden:
1) Eenvoudig zoeken (zoekveld bovenaan): zoeken zoals Google zoekt.
2) Geavanceerd zoeken (links boven): als je exact weet waar je moet zijn.
3) Bladeren (links boven): navigeren in de bronnen.
Bladeren kost veel tijd tenzij je exact weet waar je moet zijn.
De update-frequentie verschilt per informatiebron.
Getoonde zoekresultaten: worden standaard gesorteerd op relevantie (knop rechtsboven). De filters (links) werken als trechters.
Vanuit een gevonden document kun je de "gerelateerde documenten" (knop rechtsboven) opvragen.

Quick reference cards (onder "aan de slag"): deze kaarten geven beknopt weer wat er mogelijk is met eenvoudig zoeken, bladeren enzovoorts.
Instructievideo's die in twee minuten uitleg geven: onder het tabblad "Navigator" ("aan de slag" bovenaan, ook links beneden).
Veelgestelde vragen: onder het tabblad "Navigator" ("aan de slag" bovenaan, ook links beneden).
Lijst van afkortingen van tijdschriften in Data Juridica.
Zorg bij het opvragen van PDF-bestanden in elk geval dat je de nieuwste Acrobat Reader gebruikt. Als je van thuis uit werkt, heb je VPN-software nodig. Op onderstaande schermprint (klik op de schermprint voor een grotere weergave) zie je de instellingen voor Adobe. Deze instellingen zijn via de optie Bewerken en vervolgens Voorkeuren te benaderen.

Krijg je nog steeds een foutmelding bij het opvragen van een PDF- bestand ga na of
http://*.kluwer.nl en https://*.kluwer.nl als vertrouwde websites zijn toegevoegd
de ActiveX filtering uit staat
1. Toevoegen vertrouwde websites:
Via de volgende stappen voeg je http://*.kluwer.nl en https://*.kluwer.nl als vertrouwde websites toe.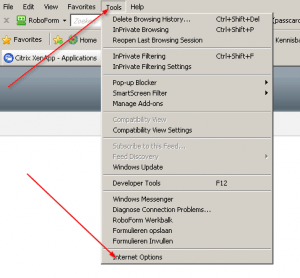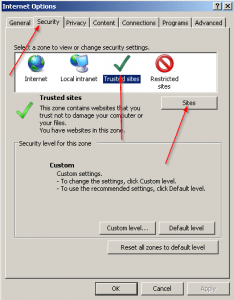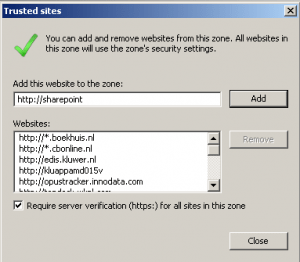 2. Uitschakelen ActiveX filtering
ActiveX is een technologie die gebruikt wordt om interactieve inhoud beschikbaar te stellen op websites, maar kan ook een beveiligingsrisico vormen. Je kunt Internet Explorer 9 gebruiken om ActiveX-besturingselementen te blokkeren voor alle websites en deze vervolgens weer inschakelen voor alleen de websites die je vertrouwt. Standaard staat de ActiveX filtering op 'filtering'. Voor het uitschakelen van de ActiveX-filtering dien je de volgende stappen uit te voeren: open Internet Explorer > klik op Tools onder de adresbalk en schakel vervolgens de beschikbare filteroptie in of uit voor de website.
Heb je ActiveX Filtering doelbewust ingeschakeld, schakel het dan niet uit. In dat geval kun je voor elke site, ook voor de site van Kluwer Navigator, waarvoor je ActiveX toepassingen wilt toestaan een uitzondering maken, door te klikken op het groene icoontje rechts in de adresbalk dat eruitziet als een groene variant van een parkeerverbod-bord (de "filterknop") en vervolgens te kiezen voor ActiveX-filtering uitschakelen. (Klik op de schermprint voor een grotere weergave.)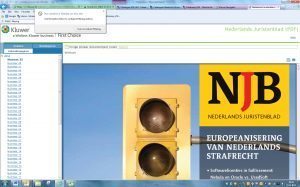 Lukt het om een andere reden niet om het PDF-bestand te openen, neem dan contact op met Ask Your Librarian.
Hier vind je een overzicht van de browsers die je kunt gebruiken om de Navigator te raadplegen op meerdere devices.
Ask your librarian! Save time by starting your support request here and we'll connect you to an expert.