By Henriëtta Hazen on Wednesday, 13 September 2017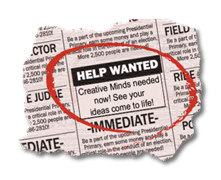 The University Library is looking for a UM student who wants to work with us on improving our Discovery service Libsearch. We want to actively involve students in thinking about functionality and look and feel. What we ask of you is to participate in meetings with library colleagues and question your fellow students about miscellaneous LibSearch issues.
Are you: creative, flexible and positive critical? Do you have good communication skills and can you think out of the box? Then we are looking for you.
Interested?
Please contact us if you have questions. If you are interested you can send an email with a short motivation before 1 October to:
– Henriëtta Hazen: h.hazen@maastrichtuniversity.nl and
– Sandra Ehrens: s.ehrens@maastrichtuniversity.nl
Watch the video and see what our former library student experienced: