By Ilse Sistermans on Tuesday, 27 June 2017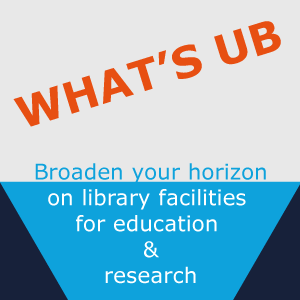 It was an inspiring afternoon. UM teaching staff presented their use of video in education followed by a presentation of VideUM, the new UM library video support portal.
We would like to thank everyone who joined us.
Watch this 2 minute clip for impressions.
In summary we enjoyed the following presentations:
Student generated video pitches – Nardo de Vries SBE
Flipping the course – Hilde Verbeek FHML
Student support through live FB streaming & chat session – Michel Saive SBE
Student generated documentary – Kai Heidemann UCM
Knowledge clip with object – Michael Capalbo FPN
VideUM website – Ilse Sistermans UM Library.
Curious? Here are the slides the presenters used.

Download this presentation (2497KB, PDF)

We then exchanged ideas and opinions in a vivid informal discussion with sandwiches and drinks.

Video recordings of the presentations

Thanks to Werner Teeling of FPN, we now also have video recordings of the presentations. Enjoy!

Nardo de Vries SBE on student generated video pitches.


Hilde Verbeek of FHML talks about using video to flip the entire course.


Michel Saive, SBE, uses Live stream video Q&A sessions as a form of support to newly registered students.


Kai Heidemann, UCM, talks about the Video documentary course that promotes the development of research skills as well as audio visual media skills.


Michael Capalbo on knowledge clips with object.


Ilse Sistermans provides a an explanation of VideUM, the new video portal for teaching staff and students who would like to use video in their education.



If you are interested in more of these What's UB events on education, please follow the Library newsletter.
For those who missed it, the full recording of the event will be made available soon!

Related: