Universiteit Antwerpen – Catalogue ANET
Databases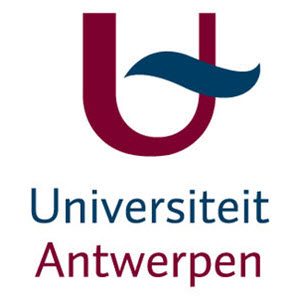 Catalogue ANET is a collective catalogue. It consists of the catalogues of about twenty libraries including the libraries of the University of Antwerp and the University of Hasselt, of various libraries of the city of Antwerp, some institutions for higher education and several special libraries.
If the English version is not presented: change the language at the left hand site of the screen. The first entry screen offers 'Quick Search' as default search option. Via the tabs you can change this into 'Simple Search, 'Advanced search' and 'Guided search'. Guided search is especially useful for subject searches.
This catalogue is particularly of relevance to staff members and students of the tUL (Transnationale Universiteit Limburg). In general books are for loan, other materials however are for reference on locations only. The catalogue presents the name of the library and the location of the document. Borrower information however (whether the copy is available, borrowed or reserved) is not presented. The website of Maastricht University Library informs you about International Loan facilities: select on the homepage the option 'Services'.
De Catalogus ANET is een collectieve catalogus bestaande uit de catalogi van een twintigtal bibliotheken waaronder de bibliotheken van de Universiteit Antwerpen, de Universiteit Hasselt, diverse bibliotheken van de stad Antwerpen en een aantal hogeschool- en speciale bibliotheken.
Indien het startscherm niet in het Nederlands is, wijzig aan de linkerkant van het scherm de taal. Op het scherm staat standaard de optie: 'Snelzoeken'. Via de tabs is deze te wijzigen in: 'Eenvoudig zoeken' in drie stappen, 'Geavanceerd zoeken' en 'Zoeken via zoekbomen'. De laatste optie ondersteunt vooral het zoeken op onderwerp.
De catalogus is vooral van belang voor medewerkers en studenten van de tUL (Transnationale Universiteit Limburg). Boeken uit de aangesloten bibliotheken kunnen over het algemeen geleend worden, ander bronnenmateriaal is alleen ter plekke raadpleegbaar. De catalogus toont de bibliotheeklocatie en het aanvraagnummer maar geeft geen informatie over de uitleenstatus (of het bewuste exemplaar beschikbaar, uitgeleend of gereserveerd is). Informatie over buitenlands IBL (=InterBibliothecair Leenverkeer) is te vinden op de website van de bibliotheek via de optie Diensten (Services).
[iframe src="https://ub-ayl.maastrichtuniversity.nl/AYL-widget.aspx?es=Catalogue_ANET&k=um&t=e" height="500″]