BNTL – Bibliografie van de Nederlandse Taal- en Literatuurwetenschap
Databases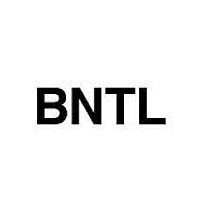 BNTL verwijst naar publicaties over Nederlandse taal (inclusief haar regionale vormen) en Nederlandse letterkunde.
BNTL verwijst naar:
publicaties over Nederlandse taal (inclusief haar regionale vormen)
publicaties op interdisciplinair gebied indien daarin het doel is een bijdrage te leveren aan de Nederlandse taal- of literatuurwetenschap of indien uitdrukkelijk gesteld wordt dat de inhoud van de publicatie ook van toepassing is op de Nederlandse taal- of letterkunde
publicaties over Nederlandse letterkunde
publicaties over Nederlandstalige uitingen van populaire literatuur (streektaalliteratuur, jeugdliteratuur, detectives, science fiction, strips e.d.), indien ze van algemene aard zijn en binnen de neerlandistiek een rol spelen
publicaties op het gebied van de didactiek van het Nederlands
Bibliografie van secundaire literatuur: zelfstandig verschenen publicaties, periodieke publicaties en seriewerken en niet zelfstandig verschenen publicaties: onderdelen van monografieën, publicaties in bundels, publicaties in periodieken, met uitzondering van dag- en weekbladen.
Beschikbaar in de UB vanaf 1970. Update dagelijks. Waar mogelijk staat een link naar de digitale volledige tekst.
Zoektermen zijn titelwoorden, auteursnaam, persoonsnaam, trefwoorden, abstracts, taal en jaar van uitgave.
Selecteert u 'Geavanceerd zoeken' dan kunt u uw zoekactie vooraf verfijnen met behulp van diverse drop down menu's en combinaties maken door middel van Booleaanse operatoren (en, of, niet).
Ook kunt u de wijze van sorteren kiezen (op relevantie of op jaar van uitgave) en kunt u vooraf selecties maken: op basis van jaar of periode van uitgave en op materiaalsoort.
Helpschermen zijn aanwezig.