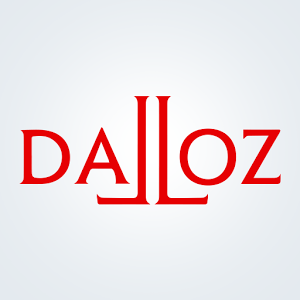 Dalloz.fr is a French (language) full-text database of codes, legal journals, encyclopedias, legal commentaries and cases (all courts).
Dalloz.fr is one of the most comprehensive French online databases, allowing to search and browse French legislative acts, French case law and French doctrine, including the most recent articles and publications.
The database is specialized in French administrative law, civil law, labor law, real estate law, criminal law, and business law.
The Encyclopédie Juridique Dalloz contains:
Encyclopédie des collectivités locales
Répertoire de contentieux administratif
Répertoire de droit civil
Répertoire de droit commercial
Répertoire de droit des sociétés
Répertoire de droit du travail
Répertoire de droit immobilier
Répertoire de droit pénal et de procédure pénale
Répertoire de la responsabilité de la puissance publique
Répertoire de procédure civile
UM library does not subscribe to Répertoire de droit communautaire and Répertoire de droit international.