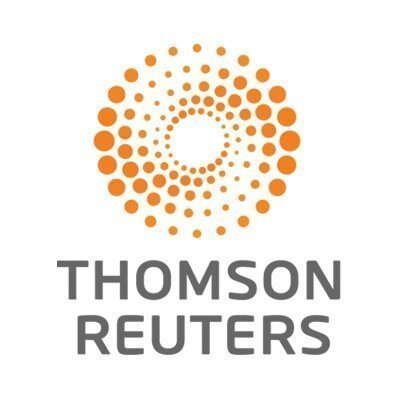 Datastream is an extensive database providing a wide range of datatypes for all public companies worldwide and economic data on most countries.
Datastream (Thomson ISI) is a numerical data collection covering global economic and company figures, mostly produced as time series. Besides extensive information on all listed companies worldwide, Datastream contains a vast collection of macro economic and financial data for most countries. Time series go back to 1970 and the database is updated daily. Not all data types and ways of presentation are covered by the UM license.
Extensive search possibilities available within the 'navigator' screen. Each data category has a distinctive set of available data types.
Datastream also offers access to Worlscope and IBES datasets.
Video: how to build a request table in the excel add-on Shows how to build an advanced request table, using the excel add-in.
Note: within the Datastream interface there are extensive support files on how to use it.
Thomson Financial offers UM students additional support in case questions are too detailed for UM Library Support and Contact. Via a  web form,  you can leave your query or you may contact Datastream via telephone: + 31 (0)20 5045995. Please do not automatically contact Thomson with all your questions!
Access information
Students: Different from other databases, Datastream cannot be accessed via the databases overview in the Online Library.
Datastream is a database that mainly focuses on economic content. It can be accessed via diverse procedures.
In case you are an SBE student you can directly access Datastream via Start> All Programs (see picture).
The application is available on PC's, TC's in the University Library as well as anywhere else via Student Desktop Anywhere, including both the native interface as well as the Excel interface.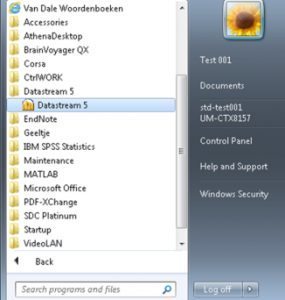 Data can directly be saved to your own I:-drive or USB stick.
If the Datastream add-in in Excel is not visible, please follow these steps to activate it:
Open Excel
Click on 'File'
'Options'
'Add-ins'
Select Manage 'Excel Add-ins' and press 'Go'
'Browse'
'Program Files (x86)' on the C:drive
'Datastream'
'Datastream Advance'
Select the file 'Datastream.xlam'.
In case you are studying at another faculty but still would like to use Datastream, you can contact  Ask your librarian.
Staff: For SBE staff Datastream is available via SBE, instructions can be found here (Howto) !
In case you are working at another faculty please contact Ask your librarian.