I/B/E/S Global Aggregates (via Wharton)
Databases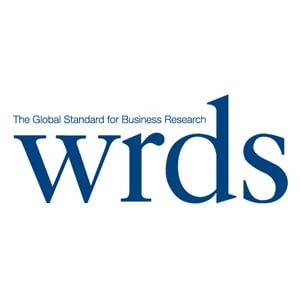 I/B/E/S Global Aggregates facilitates top-down analysis in order to better assess potential growth and risk as well as future value across industry, sector, industry, index, country, and region.
Provides bottom-up sector and industry earnings forecasts and related data. Extract earnings forecasts plus related data for 87 countries and major international indices — global asset allocation, cross-border valuation, sector, and industry aggregation and derivatives.
Per item, you can follow a fixed procedure to select what type of data, over what period and in what format the data should be provided. Manuals and help are available in the database via the link 'Support'
I/B/E/S Global Aggregates is only available via Wharton Research Data Service (WRDS). It is not accessible as a separate database.
Please keep in mind that not all datasets in Wharton are accessible for UM students & employees.
Look for the appropriate Data Vendor Manual under Support, once you have logged in to WRDS.
Access information
The WRDS interface is only accessible via a WRDS account. An account can be requested via the WRDS start page.
Only Maastricht University email accounts are accepted with the exception of alumni accounts: alumni students are not allowed!