NARCIS – National Academic Research and Collaborations Information System
Databases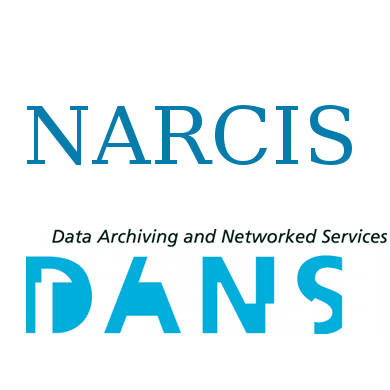 Narcis is the national Dutch portal for anyone looking for information about researchers and their work.
NARCIS provides access to scientific information, including (open access) publications from all the Dutch universities, KNAW, NWO and a number of research institutes. NARCIS provides information on researchers (expertise), research projects and research institutes in the Netherlands. Also a growing number of datasets on social sciences and humanities are included by the institute DANS.
Narcis biedt toegang tot (open access) publicaties van alle Nederlandse universiteiten en van wetenschappelijke instellingen, waaronder de KNAW en NWO. NARCIS bevat informatie over onderzoekers (expertise), onderzoeksprojecten en onderzoeksinstellingen in Nederland. Tevens bevat Narcis een groeiend aantal datasets op het gebied van de sociale wetenschappen en humaniora toegevoegd door het instituut DANS.