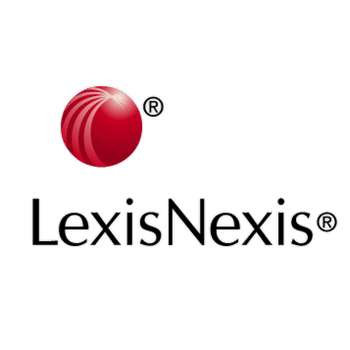 Nexis Uni: Empowering Academic Research for Digital Natives.
Nexis Uni helps to find:
print and online journals within specific fields
television and radio broadcasts
newswires and blogs
local, regional, national and international newspapers with deep archives
extensive legal sources for federal and state cases and statutes, including U.S. Supreme Court decisions since 1790.
Create a personalised account.
With this account, you can save preferences, organise your research with folders, share your folders with others, view others' folders, save and retrieve your search history, create email alerts and gain access to your saved research remotely.
Via Nexis Uni heb je toegang tot:
gedrukte en online tijdschriften binnen specifieke vakgebieden
televisie­ en radio­uitzendingen, nieuwsberichten en blogs
lokale, regionale, nationale en internationale kranten met uitgebreide archieven
uitgebreide juridische bronnen voor federale en nationale rechtszaken en statuten, inclusief beslissingen van het Amerikaanse Hooggerechtshof sinds 1790.
Creëer een persoonlijk account.
Hiermee kun je je voorkeuren opslaan, je onderzoek ordenen met mappen, mappen delen met anderen, mappen van anderen bekijken, je zoekgeschiedenis bewaren en opnieuw oproepen, e-mailmeldingen maken en op afstand toegang krijgen tot je opgeslagen zoekopdrachten.