PiCarta (Dutch Central Catalogue NCC-OLC)
Databases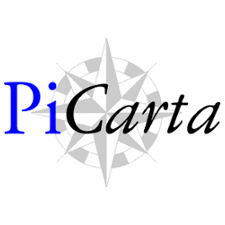 PiCarta is the central catalogue of Dutch libraries containing bibliographic data of publications available at the Royal Library, university libraries, public libraries and libraries of universities of applied sciences.
Be aware: since the switch to LibSearch, the UM content in PiCarta is no longer up-to-date.
The current digital collection of the UM Library is no longer available in the PiCarta database:
The e-books and a number of e-journals from the UM Library are missing or incomplete in PiCarta.
The content of the paper collection of books is fully included in PiCarta.
Requesting books and journals via the InterLibrary Loan (ILL) is only possible via our discovery service LibSearch.
PiCarta gives access to an integrated database of various resources and the facilities to request them. By default, you will simultaneously search the Dutch Central Catalogue (NCC) and the Online Contents (OLC). The NCC contains title descriptions of the books and periodicals from more than 400 Dutch libraries, and the OLC includes the tables of contents from more than 17,000 current periodicals.
The option 'Use WorldCat' gives direct access to WorldCat.
The tabs: 'NCC and sub-catalogues', 'Online Contents' and 'Special catalogues' give access to specific separate catalogues.
PiCarta will no longer be offered by the supplier in the long term.
A link to 'Google Books' is displayed on the bottom of the title data of a book.
De actuele digitale collectie van de UB Maastricht is niet meer beschikbaar via de database PiCarta:
De e-books en een aantal e-journals van de UB Maastricht ontbreken of zijn incompleet in PiCarta.
De inhoud van de papieren collectie boeken is wel volledig opgenomen in PiCarta.
Het aanvragen van boeken en tijdschriften via het Interbibliothecair Leenverkeer (IBL) kan alleen via de discovery service LibSearch.
Via de Nederlandse vlag rechtsboven in PiCarta ga je naar de Nederlandstalige interface.
PiCarta biedt toegang tot een geïntegreerde database met verschillende materialen, inclusief voorzieningen voor het aanvragen ervan.
Standaard zoek je in de Nederlandse Centrale Catalogus (NCC) en de Online Contents (OLC). De NCC bevat beschrijvingen van alle boeken en tijdschriften in het bezit van meer dan 400 bibliotheken in Nederland en de OLC bevat de inhoudsopgaven van meer dan 17.000 lopende tijdschriften.
Via de link 'Gebruik WorldCat' bovenaan het scherm kun je rechtstreeks in WorldCat zoeken.
De tabs 'NCC en deelcatalogi', 'Online Contents' en 'Speciale bestanden' bieden toegang tot specifieke catalogi.
PiCarta wordt op termijn niet meer aangeboden door de leverancier.
Een link naar 'Google Books' bevindt zich onder de titelgegevens van boektitels.