PiCarta (Dutch Central Catalogue NCC-OLC)
Databases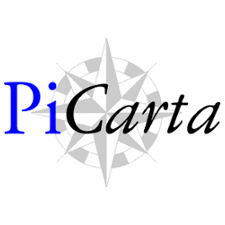 Since the switch to LibSearch, the content in PiCarta is no longer up-to-date. The UM Library will therefore no longer offer this database via the Online Library as from 1 August 2019.
PiCarta gives access to an integrated database of various resources and the facilities to request them. By default, you will simultaneously search the Dutch Central Catalogue (NCC) and the Online Contents (OLC). The NCC contains title descriptions of the books and periodicals from more than 400 Dutch libraries, and the OLC includes the tables of contents from more than 17,000 current periodicals.
The option 'Use WorldCat' gives direct access to WorldCat.
The tabs: 'NCC and sub-catalogues', 'Online Contents' and 'Special catalogues' give access to specific separate catalogues.
PiCarta is connected to the InterLibrary Loan (ILL) system. The library's homepage provides information about requesting documents from other libraries. UM staff and students can open an ILL account via this page and use it to submit requests.
PiCarta is a Social Network Site (SNS): it allows users to upload reviews, abstracts, contents, links or keywords, which others can then comment on. In order to contribute, you have to log in with your ILL account and choose a nickname. The contribution is visible to all users.
Selective Dissemination of Information (SDI) informs you of new publications via email. You can make an SDI request that repeatedly performs a certain search and alerts you if new search results are available, or whenever a new issue of a specific journal has become available.
RSS is available as well.
A link to 'Google Books' is displayed on the bottom of the title data of a book.
Via de Nederlandse vlag rechtsboven in PiCarta ga je naar de Nederlandstalige interface.
PiCarta biedt toegang tot een geïntegreerde database met verschillende materialen, inclusief voorzieningen voor het aanvragen ervan.
Standaard zoek je in de Nederlandse Centrale Catalogus (NCC) en de Online Contents (OLC). De NCC bevat beschrijvingen van alle boeken en tijdschriften in het bezit van meer dan 400 bibliotheken in Nederland en de OLC bevat de inhoudsopgaven van meer dan 17.000 lopende tijdschriften.
Via de link 'Gebruik WorldCat' bovenaan het scherm kun je rechtstreeks in WorldCat zoeken.
De tabs 'NCC en deelcatalogi', 'Online Contents' en 'Speciale bestanden' bieden toegang tot specifieke catalogi.
PiCarta is verbonden met het systeem voor InterBibliothecair Leenverkeer. Op de homepage van de bibliotheek staat informatie over het aanvragen bij andere bibliotheken. Medewerkers en studenten van de UM kunnen via deze pagina een IBL-account aan laten maken om zelf hun aanvragen te kunnen indienen.
PiCarta is een SociaalNetwerkSite (SNS). Concreet betekent dit dat men kan inloggen met het IBL-account en een nickname moet bedenken waarna men recensies, samenvattingen, inhoudsopgaven, een link of trefwoorden aan titels kan toekennen. Anderen kunnen hierover een oordeel geven. Deze gegevens zijn voor alle gebruikers zichtbaar.
De SDI attenderingsdienst stelt je via e-mail op de hoogte van nieuwe publicaties. Je kunt zelf SDI's aanmaken die met regelmatige tussenpozen bepaalde zoekacties herhalen en je attenderen wanneer dit nieuwe zoekresultaten oplevert, of: wanneer een nieuwe aflevering van een tijdschrift beschikbaar is.
Ook RSS is beschikbaar.
Een link naar 'Google Books' bevindt zich onder de titelgegevens van boektitels.