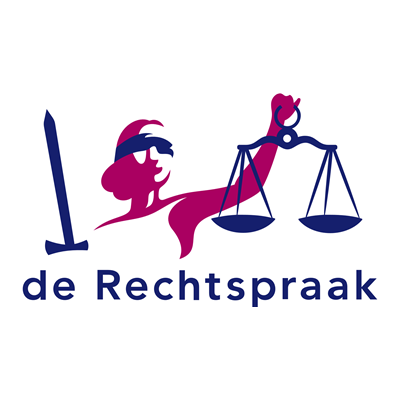 Rechtspraak.nl is de officiële site van de rechterlijke organisatie in Nederland.
Op deze site vind je een selectie van uitspraken van Nederlandse gerechtelijke instanties (alle rechtbanken, gerechtshoven, de Hoge Raad, de Centrale Raad van Beroep, het College van beroep voor het bedrijfsleven en de Raad voor de rechtspraak). Naast algemene informatie over de rechtspraak in Nederland en de publicatie van uitspraken bevat deze site ook informatie over de deelnemende instanties zelf.
Via Rechtspraak.nl kun je diverse, binnen de Rechtspraak bijgehouden registers, inzien: het Centraal Insolventieregister, het Centraal Curateleregister en het register met de nevenfuncties van de leden van de rechterlijke macht.
Niet álle rechterlijke uitspraken worden gepubliceerd. Rechtspraak.nl bevat een selectie van uitspraken. De geselecteerde uitspraken zijn juridisch relevant of hebben een grote maatschappelijke belangstelling. Op het zoekscherm van de uitsprakendatabank vind je een hyperlink naar de selectiecriteria. In principe tref je alleen uitspraken aan van na december 1999, met uitzondering van: fiscale arresten van de Hoge Raad: deze zijn beschikbaar vanaf 1994.
Door te klikken op het onderdeel 'Zoeken in uitspraken' kom je in de uitsprakendatabank terecht met rechterlijke uitspraken van Nederlandse rechterlijke instanties op allerlei rechtsgebieden (civiel, straf, faillissement, bouwen, etc).
Er volgt een zoekscherm. Je kunt:
een instantie selecteren
zoeken op datum
een rechtsgebied selecteren
zoeken in de tekst van de uitspraken (het zoeken op woorden uit de tekst is de enige manier waarop je kunt zoeken in de inhoud van de uitspraken).
Zoeken kan ook met behulp van de volgende nummers:
het ECLI nummer. Dit nummer, een Europese standaard voor het uniek nummeren van rechterlijke uitspraken, wordt door Rechtspraak.nl aan de gepubliceerde uitspraak toegevoegd.
het zaak-, rol- of parketnummer wordt toegekend aan de zaak door het gerecht dat de uitspraak doet.
De uitspraken (ook zeer recente) zijn geanonimiseerd en zonder annotatie. Per uitspraak wordt ook de vindplaats in jurisprudentietijdschriften gegeven.
Rechtspraak.nl wordt dagelijks bijgewerkt en is vrij toegankelijk via het internet.
Extra: Mogelijkheid van abonneren op nieuwsbrief waar het belangrijkste rechtspraaknieuws van de afgelopen week is opgenomen en waarin ook een hyperlink is opgenomen naar het 'Weekoverzicht uitspraken'.