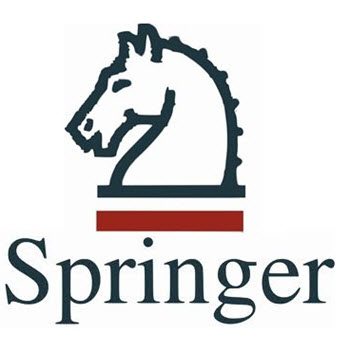 Providing researchers with access to millions of scientific documents from journals, books, series, protocols and reference works.
SpringerLink provides access to the electronic publications of Springer Verlag and associated companies. The collection is multidisciplinary.
Our subscription gives access to the full text of more than 2.500 peer-reviewed journals. For most journals access goes back to volume 1. The tables of contents and the abstracts of all other titles are freely available as well as the full text of all 'free access' publications.
Main entry points:
use the search box at the top to perform a search in all content
browse 'By Collection' (on the left hand side), 'By Content type', or alphabetically 'By Title' (in the main window)
an 'Advanced Search' option is available (next to the Go-button on top of the screen) to perform all kinds of specific searches or searches with limiters and filters

in the left column 'Refine Your Search' helps you to select Content Type, Discipline, Subdiscipline and Language.
Select "See all" for more categories.