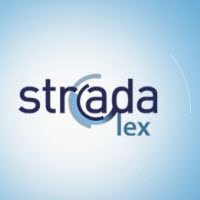 Strada lex is een drietalige juridische portaalsite met Belgische wetgeving, rechtspraak en rechtsleer.
Onze licentie is beperkt tot 1 gelijktijdige gebruiker!
De site verschaft toegang tot:
het "Permanent Overzicht van Juridische Tijdschriften" (RPRJ / POJT)
de tijdschriften:

Competitio : Tijdschrift voor Belgische mededinging
De Gerechtsdeurwaarder
Droit de la consommation" (D.C.C.R.)
European journal of social law : employment & social protection (E.J.S.L.)
Journal des tribunaux (J.T.)
Journal européen des droits de l'homme – European journal of human rights (J.E.D.H.)
L'entreprise et le droit = Tijdschrift voor aannemingsrecht
L'Huissier de justice
Lokale en Regionale Belastingen
Managing Lawyer – L'entrepreneur éthique
Nullum crimen : tijdschrift voor straf- en strafprocesrecht (N.C.)
Rechtskundig Weekblad
Revue belge de droit international – Belgian review of international law – Belgisch tijdschrift voor internationaal recht (R.B.D.I.)
Revue critique de jurisprudence belge (R.C.J.B.)
Revue de Droit International et de Droit Compare (R.D.I.D.C.)
Revue de Droit Social = Tijdschrift voor Sociaal Recht (R.D.S.)
Revue europeenne de droit de la concommation (R.E.D.C.)
Tijdschrift voor Fiscaal Recht" (T.F.R.)

Officiele bronnen (gratis, officiële en publieke websites).

Om het zoekresultaat te verfijnen kun je gebruik maken van "Mindmapping" (verbonden concepten). Na uitvoering van een zoekopdracht suggereert Strada concepten die verbonden zijn met de gezochte woorden (mindmapping). Op die manier krijg je de mogelijkheid om je zoekopdracht te specificeren door concepten toe te voegen aan jouw aanvankelijke zoekopdracht. Cross language-functionaliteit biedt de mogelijkheid om de resultaten van Nederlandstalige zoekopdracht uit te breiden met documenten in het Frans en het Engels. Standaard wordt gezocht in alle bronnen. De zoekopdracht kan beperkt worden tot een bepaalde bron door het betrokken tabblad te selecteren. Om de inhoudsopgave van een bepaald tijdschrift te raadplegen, klik op het tabblad 'Tijdschriften'. Een overzicht van alle in Strada aanwezige tijdschriften verschijnt. Door op de naam van het gewenste tijdschrift te klikken verschijnt de inhoudsopgave. Toegang tot de full tekst is alleen mogelijk bij de in abonnement zijnde tijdschriften. Wil je alleen zoeken in de integrale tekst van de in abonnement zijnde tijdschriften ga dan als volgt te werk: klik op de tabblad 'Tijdschriften' > 'Zoeken in de volledige tekst van alle tijdschriften' > vink aan de rechterzijde 'Mijn abonnementen' aan > klik op de button 'Toepassen'.