UM Research Publications
Databases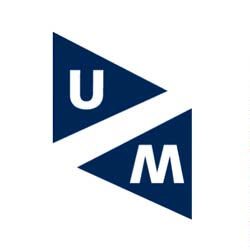 In the University Library's digital repository, electronic versions of scientific publications are stored, managed and made accessible throughout the world according to the Open Access Protocol.
In the University Library's digital repository, electronic versions of scientific publications are stored, managed and made accessible throughout the world according to the Open Access Protocol. The archive consists of the following components:
Cream of UM scientists: presenting the full list of publications – including the full text if possible – of prominent scientists of the UM.
Economists Online: an initiative by the Nereus consortium, the Faculty FEBA and the University Library Maastricht. The aim is to make the full list of publications of approximately 100 European top scientists in the field of economics available and searchable in electronic form.
Information on Copyright from various angles.
Information on National and International open access initiatives.
A temporarily link is available to access UM Series containing for the time being the full text documents, in particular research papers, of METEOR, NIBOR and ROA which are not yet part of the Digital Archive.
The search engine on the first entry screen enables to find documents on title (words) and by author name. The left frame offers direct links to the various components of the archive.
The archive has a web based upload system which per faculty enables authors to deliver documents in an easy way (for the moment only for FEBA and Law). The digital archive is part of a worldwide scientific information network, which enables publications to obtain a better score in the relevance ranking in major search engines such as Google (Scholar) and Scirus. In addition the Maastricht digital archive is included in the international directory of open access repositories (OpenDOAR) and the data of the locally stored publications are included in searches made with open access search engines, such as Darenet (Netherlands coverage) and OAIster (international coverage). In this way, the digital repository of the UM ensures that references to your publications are made available within this type of networks. This increases the visibility of the publications. Personal publication lists can be generated automatically: they will be regularly updated when new publications are added.
Via dit digitale archief van de Universiteitsbibliotheek worden wetenschappelijke publicaties digitaal opgeslagen, beheerd en wereldwijd beschikbaar gesteld volgens het Open Access Protocol. Het archief bestaat uit de onderdelen:
Keur van UM-wetenschappers: hierin van een aantal UM-wetenschappers de publicatielijsten meestal voorzien van de full text.
Economists Online: een initiatief van het Nereus consortium, de FdEWB en de Universiteitsbibliotheek met als doel om van een honderdtal Europese topwetenschappers op dit gebied totale publicatielijsten digitaal beschikbaar te stellen.
Informatie over auteursrechten vanuit verschillend perspectief.
Informatie en links naar nationale en internationale initiatieven op het gebied van open access.
UM series: hier staan voorlopig nog een aantal full text documenten van de UM (met name research papers van METEOR, NIBOR en ROA) die nog niet in het digitaal archief zijn opgenomen.
Via de zoekmachine op het startscherm kunnen publicaties in het hele bestand op titel(woorden) en op auteur gezocht worden. Ook is het mogelijk om via de linker kolom de verschillende onderdelen van het archief rechtstreeks te benaderen.
Het archief kent een geautomatiseerd uploadsysteem gedifferentieerd naar faculteit (voorlopig alleen voor FdEWB en FdR) waarmee auteurs op relatief eenvoudige wijze documenten kunnen aanleveren. Het archief is onderdeel van een wereldwijd netwerk van wetenschappelijke informatie, waardoor de publicaties hoger in de relevantie ranking scoren bij belangrijke zoekmachines zoals Google (Scholar) en Scirus. Hiernaast is het archief opgenomen in een internationale directory van open access repositories (OpenDOAR) en worden de gegevens van de lokaal opgeslagen publicaties meegenomen bij zoekacties van speciale open access zoekmachines als Darenet (Nederlandse dekking) en OAIster (internationale dekking). Het digitaal archief van de UM zorgt er dus voor dat verwijzingen naar uw publicaties beschikbaar komen binnen dit soort netwerken waardoor hun zichtbaarheid vergroot wordt. Persoonlijke publicatielijsten zijn automatisch te genereren: meer informatie hierover staat in het Archief zelf.