Policy Plan 2020-2026
Special Collections
The Special Collections Policy Plan 2020-2026 has been formulated for the short and medium terms, the UM's fiftieth anniversary in 2026 serving as dot on the horizon. The plan specifically addresses the role of UM Library's Special Collections and provides insight into their composition and significance, the interrelated priorities and strategies, and the practical  implementation of policy decisions. Click on the tiles below to read more about what we stand for, what we pursue, what our core collections are, how you can use these to your own benefit, and what our objectives are for the coming years. You also find an overview of selected actions.
Read the full collection plan ' for more information about the Special Collections and the strategy.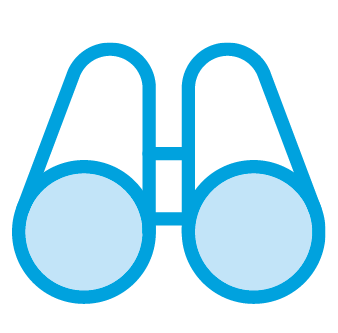 Mission: what we stand for
UM Library aims to make the Special Collections known and useful for a large and diverse audience, within the university community as well as outside of it. UM Library contributes in a sustained way to teaching and research, actively pursues partnerships within the province of Limburg and the Euregion, and involves the wider community in its events and projects. UM Library provides physical and online access to its Special Collections and quality support in their usage. It invests in the conservation of the collections and expands them in areas relevant to the UM and the wider community.
Vision: what we pursue
UM Library aims not only to stimulate, support and facilitate the use of its Special Collections in teaching and research, but also to emphasise the cultural and societal importance of these collections. UM Library looks for engaging new ways to make its collections known, such as by reliance on digital technologies. In this way, we intend to give the Special Collections a new look.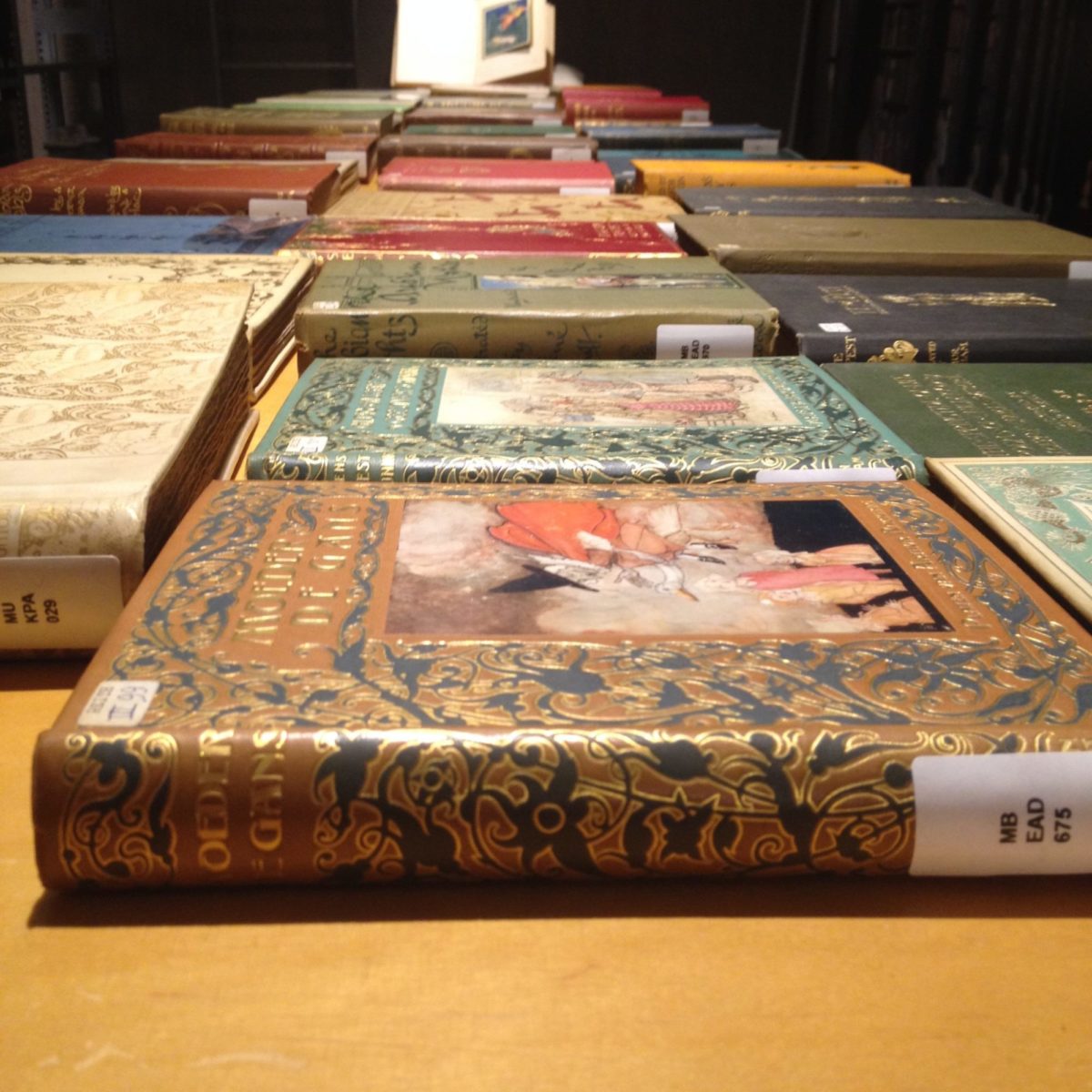 Teaching
Using primary sources in their raw, unmediated form creates a stimulating educational environment, encourages discussion, generates uncommon ideas, and leads to critical thinking. It is challenging and intriguing because students come into contact with traces left by real people who lived, thought and acted, and requires extracting information from a large amount of disparate material by distinguishing what is relevant and useful, which is a skill essential to academic learning.
Research
The Special Collections hold a very varied range of primary sources that can enrich your research. Furthermore, the library holds an extensive use collection on ethnography, anthropology and the history of science. Open access to sources generally inaccessible in some other parts of the world (such as South America).
The library has great expertise in supporting research. We can help you with searching the collections, give you advice on citing archival documents and permission for publication, and bring you in contact with relevant stakeholders. Research
Research-based teaching

We stimulate the integration of research and education by having students participate in research-based learning. Since 2014, Maastricht University Library has been collaborating with Wikimedia Nederland in the development of several educational programs. An important aim of these courses is to improve the academic information literacy skills of students, such as searching and analyzing historical information sources, communicating academic knowledge to a public audience, practicing encyclopedia-style writing, and referencing and citing literary sources. Feedback from the students indicates that the prospect of this outcome results in increased motivation, readership, and a sense of responsibility and ownership for "their" Wikipedia article throughout the course. Students also indicate that this course contributed to their understanding about the importance of open-access knowledge transfer and valorization of information. Education
Public Participation

The Special Collections are part of the wider heritage domain within the city of Maastricht and the province of Limburg. In this context, in fact, the collections can be said 'to belong' to the public. They are nationally and internationally of importance as accessible collections meant to be used. We increase public participation through Citizen Science projects, such as crowdsourcing in the form of a transcription or translation of a text, collecting historical data or adding structured data to images.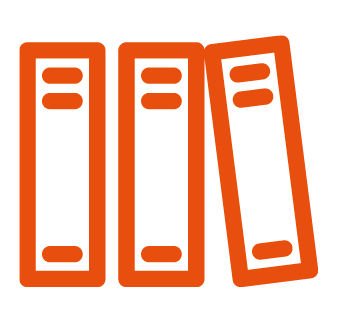 Listed below are seven core collections which are relevant for teaching and research at the UM, as well for individuals and parties from the outside community. UM Library actively promotes their use.
Ethnography and anthropology
The Jesuits Library contains a striking number of travel books, amounting to tens of thousands of volumes. They reflect the broad intellectual range and international orientation of the Jesuits. As of 2013, books from this core collection have been used for the elective course 'On Expedition', a collaboration between the UM Faculty of Arts and Social Sciences (FASoS), UM Library and Wikimedia NL.
Limburg
The Limburg collection is a large collection of books and documentation on everything that has been published in or about Limburg up to the present day, including items collected before 1900. This collection covers the history of the province of Limburg, and contains over one thousand books printed in Maastricht and collections of Limburg artists such as Pierre Kemp and Charles Eyck.
Medicine and psychology
The Jesuits Library contains early-modern prints of anatomic atlases, surgical works and volumes on herbal medicine. In addition to medicine, books on psychology (and related fields) are part of this collection as well. These feature in an optional course offered by the Faculty of Psychology and Neurosciences (FPN). Books from this core collection are used in teaching and in exhibitions.
Golden Age of Illustration
This collection is part of the private library of illustrator and art (history) teacher Bernard Reith, The Reith-library comprises over one thousand illustrated, written and collected works on drawing and art(history), as well as over sixty books illustrated by so-called 'Golden Age'-illustrators, including artists like Arthur Rackham, Edmund Dulac, Kay Nielsen and Willy Pogany.
Vault collection
This collection comprises different highlights from the Special Collections, including books representing major cultural-historical, social and/or use value. This collection includes post-incunables, manuscripts, rare works and unique items, valuable books and books with a special origin or owner.

Legal history
This collection contains books from the 'Historia profana'- collection, supplemented with titles acquired through donations in the 1990s by the 'Friends of the legal library foundation'. These include local and regional legal sources, such as commentaries and proclamations. The legal history collection also includes Het Weekblad van het Regt, a legal journal serving as a reference work for jurisprudence covering the period 1839–1943. 
Pedagogy: school prize bindings ('prijsbanden')
The Jesuits Library also comprises a collection of 141 completely restored 'school prize bindings', finely bound books once given as prizes and awards in Latin schools as part of a pedagogic of competition. This interesting genre may be studied in the context of the historical development of pedagogics in the Netherlands.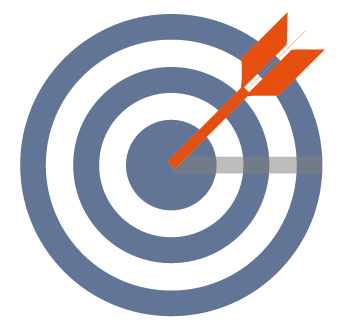 UM Library translated its mission and vision into five strategic objectives, involving the triangle of teaching, research and the general public.
Added academic and cultural-societal value
Strategic objective 1
UM Library aims to increase the visibility, usability and sustainability of its Special Collections by raising the familiarity with these collections within the overall UM community and among interested parties from outside of the university, as well as to stimulate their use in teaching, research and public contexts.
Digital accessibility
Strategic objective 2
UM Library aims to raise digital access to its Special Collections by making them more visible and retrievable in collection registration systems, repositories and other databases, by describing not yet opened up collections, and digitise them in selective ways.
LimburgCollectie
Strategic objective 3
UM Library aims to focus more on its Limburg collections and on collaboration with Limburg heritage institutions by presenting its Special Collections as part of a broader 'LimburgCollectie' and to invest in a structural (eu)regional collaboration with other cultural institutions.
Sustainable collection care
Strategic objective 4
UM Library aims to raise the quality of its collection care through more structural attention for storage management, climate control, acid-free packaging, lack of space, collections emergency response, damage registration, first aid for books, prevention of theft and calamities.

Strengthening special character
Strategic objective 5
UM Library aims to strengthen the special character of its collections by building sustainable relations with donors, potential benefactors and the wider community in order to be able to fund proactive acquisition efforts.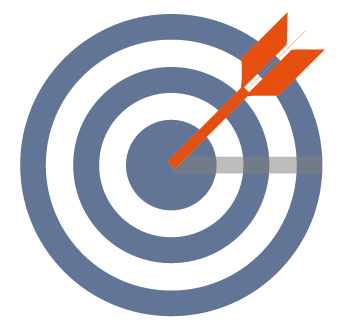 Each strategic objective is followed by a set of specific operational objectives (OO).
Added academic and cultural-societal value
Operational objectives 1
OO 1.1 – UM Library welcomes a broad and diverse audience, both academic and non-academic.

OO 1.2 – UM Library intensifies the use of its collections in current courses and stimulates their further use within the curriculums and programmes of the various faculties.
OO 1.3 – UM Library pursues national and (eu)regional collaboration in interuniversity teaching projects.
OO 1.4 – UM Library raises the visibility, usability and sustainability of the collections by stimulating research of the different core collections.
OO 1.5 – UM Library organizes exciting and original events and topical exhibitions for an audience of interested people from outside the university, in collaboration with the Arts and Heritage Committee and cultural institutions within the (eu)region.

Digital accessibility
Operational objectives 2
OO 2.1 – UM Library makes its collections more visible and better retrievable in catalogue system Libsearch (Worldcat) and repository Digital Collections (successor to Islandora7).
OO 2.2 – UM Library makes collections more visible and retrievable in relevant other systems and databases.
OO 2.3 – UM Library makes its collections available as FAIR as possible.
OO 2.4 – UM Library ensures proper description of all its Special Collections.
OO 2.5 – UM Library pursues digitisation of specific partial collections and vulnerable kinds of items.
LimburgCollectie
Operational objectives 3
OO 3.1 – UM Library contributes to the design of an extensive digital infrastructure in the shape of a sustainably distributed digital network, based on linked (open) data.
OO 3.2 – UM Library joins the Digital Heritage Network (NDE).
OO 3.3 – UM Library promotes and presents the LimburgCollectie by actively organising collaborative projects.
Sustainable collection care
Operational objectives 4
OO 4.1 – UM Library pursues sustainable collection care.
OO 4.2 – UM Library warrants the quality of its collections through effective management and conservation.
Strengthening special character
Operational objectives 5
OO 5.1 – UM Library strengthens its core collections.
OO 5.2 – UM Library further builds expertise in the areas of sponsoring, acquiring funds and donations.
OO 5.3 – UM Library develops sustainable relations with (potential) donors.

Continue collaboration with Wikimedia Nederland as part of the Wikipedia Education Program.
Organise thematic book salons together with researchers.


Initiate a student heritage club or heritage incubator to increase visibility of our (academic) heritage and student participation.
Organise virtual and physical events, such as the HistoBistro podcast, together with partners in the province of Limburg.


Increase visibility and usability of collections in Wikidata.
Contemporary and future-oriented acquisition to strengthen the core collections.


Intensification and professionalisation of the 'Adopt-a-book' programme by restoring sub-collections of books as part of larger projects (such as the LimburgCollectie.
Increase public participation through Citizen Science projects relating to Special Collections, and increase usability in education and research.

Colophon
Text and final editing
Odin Essers
Translation
Ton Brouwers
Design
Loes Pustjens
Photography
The images used in this collection plan are courtesy of the Maastricht University Library unless stated otherwise.
Icons
Icon on page 10 by Gregor Crasnar from www.flaticon.com
Icon on page 12 by Pixel Perfect from www.flaticon.com
Icon on page 14 by Becris from www.flaticon.com
Icon on page 17 by Freepik on www.flaticon.com
Icons on page 18 (eye, book, people) by BONNÉ+JAN
Icon on page 18 (calendar) by Iconixar on www.flaticon.com
Copyright
© Maastricht University Library, March 2021