Welcome to the Canvas support portal
In this portal you will find information on Canvas, Maastricht University's learning management system. All students and teachers have access to Canvas.
Canvas offers an online platform to support education. Each course in the UM curriculum has a course site in Canvas to make content available and to facilitate communication and collaboration. Furthermore, Canvas offers functionality for testing, handing in papers, originality checks on papers, discussion boards etc.
Next to a direct login page (use the button), students can access their courses in Canvas via the Student Portal.
At the bottom of this page we also redirect you to related websites and portals.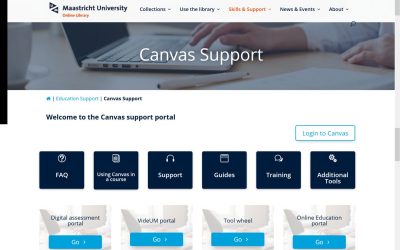 The moment we switched from EleUM to Canvas, we launched a support portal where you can find everything you need to know about Canvas and how to use it within your course.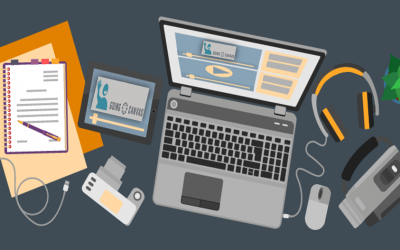 Next to a self-paced training course and workshops in which you start creating your own Canvas course, UM Library's Blended PBL support team offers short focused webinars in which they will address specific features related to teaching and learning activities.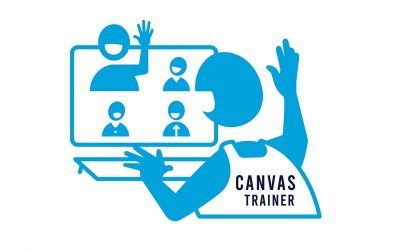 Not yet familiar with Canvas and all the tools you might choose for your course? Take a look at our varied training offer to make you acquainted with all the options Canvas offers.
Contact & Support
If you have questions about the Digital Learning Environment, please use this form.