Maastricht University will be using proctoring software for certain online exams. On this page you will find information about the procedures as well as an extensive FAQ about proctoring.
Can't find the answer in this FAQ?
Check out the digital exams FAQ and the FAQ for Online exams during COVID-19 page for questions about TestVision and general procedures. Please read these FAQs first before you contact your faculty for support.
Checklists and instructions
These checklists and videos explain the proctoring procedures step-by-step. Use these when taking your practice exam so you know you are fully prepared for your proctored exam!
The procedure for 'pen-and-paper' exams includes additional steps, please refer to the separate checklists for these procedures at DKE or SBE.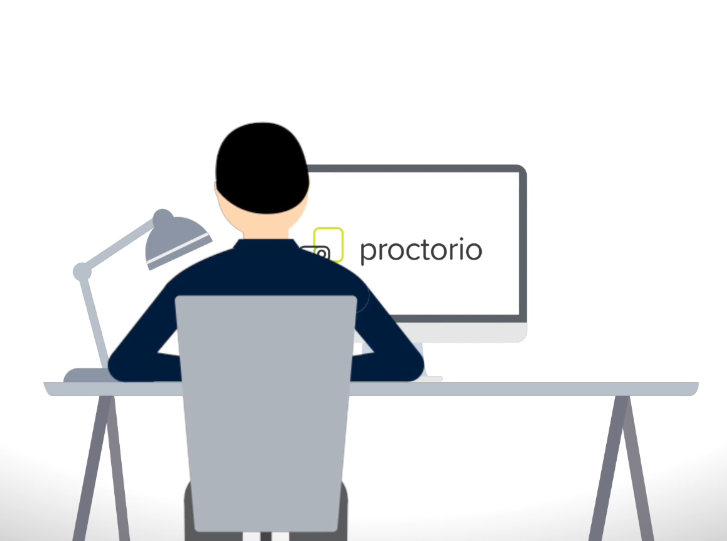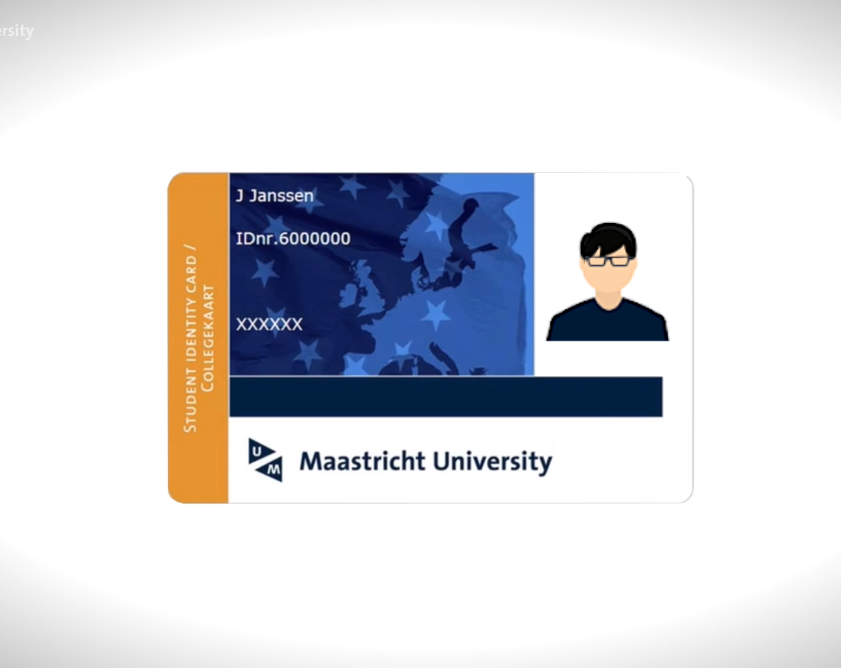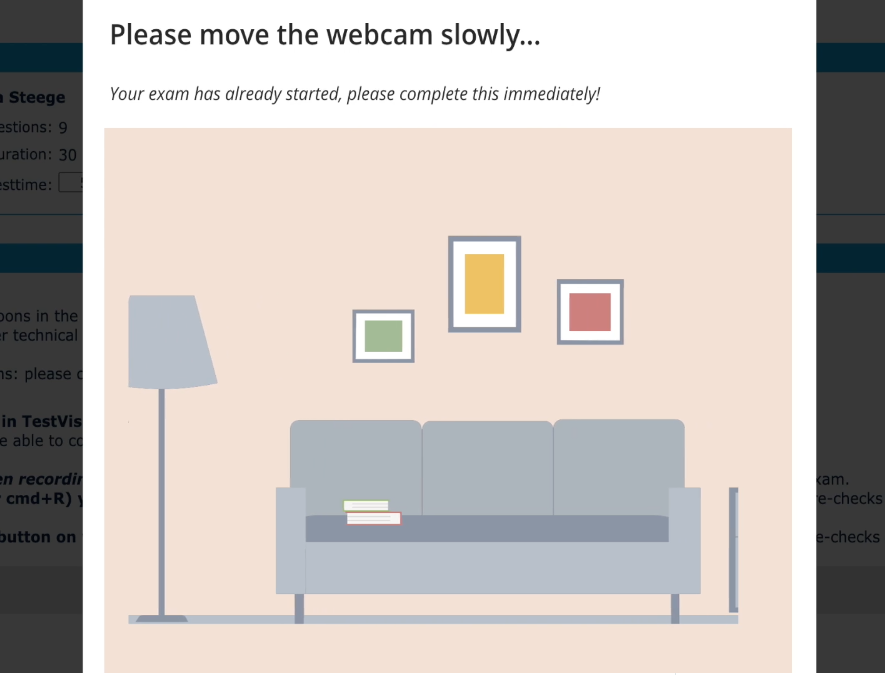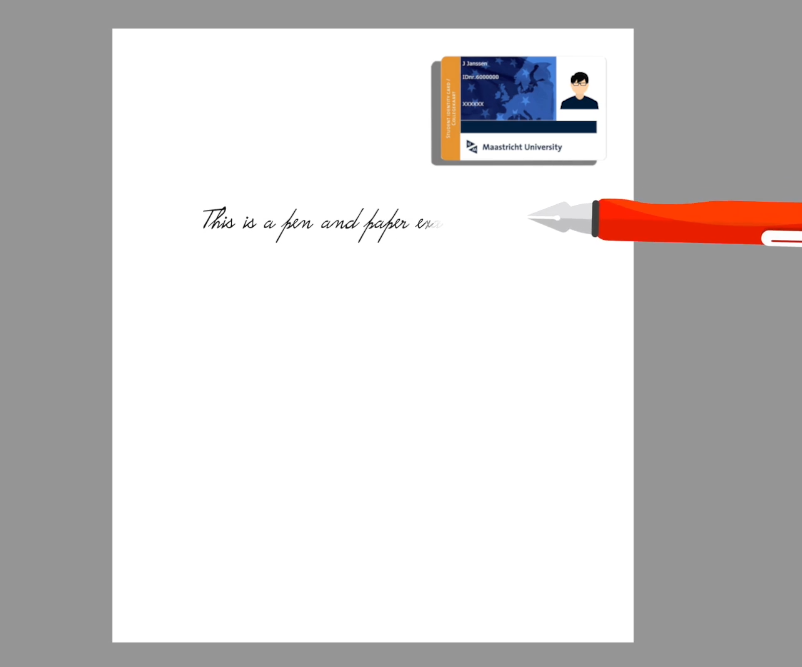 Instruction video
pen-and-paper exams @ DKE

Frequently Asked Questions



Quick links to skip directly to the FAQ's about:
What is online proctoring?
Online proctoring is a tool that allows the university to supervise exams remotely. This type of software is used to record the students via their own webcam, to record their screen activity and/or to disable certain options on their computer. 
Why does Maastricht University use proctoring?
The University has a legal obligation to guarantee the validity of exam results, which includes ensuring that the students do not cheat on their exams. Proctoring does not only detect (attempts at) fraud but is also a means to confirm the student's identity and check that students complete their exam within the allowed time period.
Another reason is to prevent study delays. Although most exams will be an online format some will need to be organised on campus (MECC). Proctoring may be offered to students who are not (yet) able to take their exam on campus due to COVID restrictions.

Will my exam be proctored?
Your course coordinator will inform you about the exam format, including whether it is a proctored exam. This should be clearly mentioned in the course information on the Student Portal (Canvas).
Can I refuse to take part in a proctored exam?
Students who have serious objections to proctoring can choose to not take part in a proctored exam. You will be allowed to take the exam at the next opportunity. This may however, also be a proctored exam. Maastricht University is not responsible for any study delays incurred as a result of your decision.
Please notify your Board of Examiners of your objections 5 working days before the exam date.
What if I miss the exam or cannot take the exam?
For students who are absent from a proctored exam the same rules apply as for being absent from other (online) exams.

Please make sure that you take the practice exam(s) to test your hardware and try out the pre-checks procedures well in advance.

Do my special arrangements still apply?
If you have been granted special arrangements for your exams  – such as extra time – these will also apply to your online or proctored exams, when possible. The University cannot provide additional resources at home, so any provisions to your room you will need to arrange yourself.
If you do not have the facilities to take your exam at home, contact your faculty Education Office for a solution.
When will I be able to see my grade for the proctored exam?
The grading period of 15 working days applies to all UM exams, including proctored exams.
What do I need to set up for a proctored online exam?
To take a proctored exam you will need:
A laptop or computer with a webcam and microphone
A stable internet connection
Google Chrome or another supported browser, with the Proctorio plugin installed
Your UM card or legal ID
For technical specifications, see the Proctorio support site for test takers.
For pen-and-paper exams (where you need to write your answers on paper, then scan and upload) you will also need:
Paper, pencil, ruler etc. to write your answers.
Blank A4 paper, i.e. without lines.
A telephone with camera to take a photo of your handwritten answers after you finish the exam. Tip: use a pdf scan app to convert the photos to pdf's quickly.
Are there any requirements for my exam room?
Your exam room should allow you to focus on the exam questions, and there should be nothing in your immediate surroundings that might be used to cheat on the exam.
You should:
Make sure it is well lit so the webcam video gives a clear picture. Daylight is best, otherwise use overhead lighting.
Make sure it is quiet, and that you won't be disturbed;
Make sure there are no other people in the room;
Make sure your desk is empty, except for your computer, UM card, and any materials that you are allowed to use during the exam;
Make sure there are no books, workbooks, notes or other resources within reach, unless explicitly stated in advance that this is allowed;
Also, do NOT:
Do not use a mobile phone, tablet, or e-reader unless explicitly stated that this is allowed;
Do not use earbuds, earplugs, headphones or headsets;
Do not use a second screen. Put it away for the exam.
Do not wear a watch, smart watch, fitbit or other 'wearables'.
Please remove any personal items that you do not want to appear in the recording.

What if I do not have access to a room that meets the requirements?
Students who cannot meet the minimum requirements to take a proctored exam can apply to take the exam on campus. (Government regulations permitting.)
Contact your faculty Education Office to apply, at least 3 working days in advance.
Places are limited and admission is based on first come, first serve.
Can I take the (same) exam in the same room with my housemate?
No, there should be no other persons in the room when you take your exam. 
If you have no other options please contact the Education Office of your faculty for a solution.

FAQ about the system requirements

What are the system requirements for my computer?
 For a proctored exam you will need the following:
A stable internet connection with an upload speed of at least 0.25 Mbps
Windows 7 or higher, MacOS10.11 (El Capitan) or higher.
Google Chrome or another supported browser, with the Proctorio extension installed
Webcam resolution at least 320 x 240 pixels
If your device is younger than approximately 5 years, it will probably be supported.
For more details see the full overview on the Proctorio Support site.
I do not have Google Chrome, can I use another browser?
Yes, you can use other Chromium-based browsers. Go to https://getproctorio.com/edge to download the plugin for MS Edge, Opera or Brave.
The Proctorio extension does NOT work with Firefox, Safari or other browsers.
I can't open the exam, Proctorio tells me to install the plugin.
If you are not using a supported browser, please try again in a Chrome based browser and install the correct plugin if necessary. 
If you are using a supported browser with the plugin installed, please contact Proctorio for support.
What speed internet connection do I need?
You will need an upload speed of at least 0.092 Mbps – 0.244 Mbps.
Proctorio uses methods to reduce the amount of bandwidth needed as much as possible, so you do not need a fancy internet connection for it to work. However, it is still important to ensure that you have a stable internet connection. Wired internet (ethernet) is preferred over WiFi.
The University cannot help you resolve network or hardware issues in your home.
You can test your upload speed here:https://www.speedtest.net/
Choose a Dutch server: click on change server and type KPN and choose Amsterdam.
Can I use wired internet (Ethernet) during online proctoring?
Yes, in fact this is the preferred method since wired connections are usually faster and more dependable than WiFi.
Can I use VPN?
No, if Proctorio detects that you are using VPN or an anonymous proxy service you will not be able to take the exam.
Can I use Student Desktop Anywhere during my proctored exam?
Proctorio will not allow you to connect through a virtual machine, such as Student Desktop Anywhere. 
You can, however, use Student Desktop Anywhere for open book exams, for example if you need to use MathLab or SPSS next to your exam. In that case, you should connect from your local machine, and open SDA in another tab or window of your browser. Note that performance will be better if you run these applications on your local machine instead of SDA.
What happens if my internet connection fails (occasionally) during the exam?
If you lose the connection to the exam for a few seconds, you will be able to continue the exam when the connection is restored.
If you lose the connection to the exam for up to 2 minutes, Proctorio will tell you it lost the connection to the server, and try to reconnect. You will be able to continue the exam where you left off.
If you lose the connection for longer than 2 minutes, Proctorio will close the exam window and log you out of TestVision. You will have to navigate back to teh TestVision login page and do the pre-checks again before continuing the exam.
Note: if you lose the connection for more than two minutes, your exam may be declared invalid because too much exam time was unsupervised.
I can't get screen sharing to work, what should I do?
If you run into problems setting up your computer (during the pre-checks) the best option is to contact Proctorio live chat. They will be able to offer help specific to your computer and system. Just click the shield icon in your address bar to start a chat session with an operator from Proctorio.
Do I need a printer at home to take exams?
No, you do not need a printer. All exams will be provided on screen.

I don't have a suitable laptop, can I borrow one from the University?
Unfortunately, Maastricht University does not provide hardware nor can we fix your home computer for you.
Please contact your faculty Education Office for a solution, your faculty may be able to offer you the exam on campus. Note that places are limited and allocated based on first come, first serve.
How do I contact Proctorio for support?
Proctorio Live Chat is available 24/7 to help you set up your computer and fix any problems. They can be contacted in several ways:
The easiest way to contact them is by clicking the text balloon in the Quiz Tools from within an exam.
You can also click on the Proctorio shield icon next to the address bar, then choose Live Chat. If you don't see the shield, click on the puzzle piece first.
If these methods do not work you an also try the following:
– restart your browser
– open the browser and log on to TestVision
– open a new tab, and go to https://proctorio.zendesk.com/hc/en-us
– you will see a black and white website. At the bottom left, click the text balloon.
Why do I have to log on 10 minutes before the exam start time?
Before you begin, Proctorio will take you through a series of pre-checks, to check your browser, webcam, etc are set up right. The ID check is also a part of these pre-checks. These will take a couple of minutes to complete.
At 10 minutes before the exam starts you will be able to start the pre-checks. This allows time for troubleshooting in case something needs fixing, so you will be ready to go when the exam time starts.
When you have finished the pre-checks you can start the exam. In TestVision the countdown timer for the exam duration will start when you open the first question.
How does the ID check work?
During the exam pre-checks you will be asked to hold your UM card up to the webcam.
Note that Proctorio will only take a picture of your ID. The actual ID check of your name and photo is performed by the invigilators when reviewing the recording of your exam.
If the ID check fails, your exam will be declared invalid!
Follow the on screen instructions carefully, read the ID check instructions for a complete description of the procedure. 
Make sure you use a valid means of identification. The recommended means of identification is your UM card, but other legal valid means of identification are also accepted: official ID card, passport or EU drivers' license.
What is NOT accepted:
OV chipcard, library cards, gym subscription, etc.
(photo)copies or scans.
Please note that all we need for the ID check is your name and photo.
When taking a photo of your passport or legal ID card you should cover details that are not necessary for the exam, such as your passport number or social security number (BSN). Special ID covers are available from the government or city council.
There are two buttons on the login page, which one should I use?
Use "Login for UM students" if you are a student at Maastricht University, i.e. if you have an active UM student account. This button will take you to the familiar Maastricht University login page.
Use "Login for external candidates" if you are not currently a student at Maastricht University, for example if you are taking an entrance exam. This button will take you to a login page in TestVision, where you should log in with the credentials you were provided for the exam. If you don't see the Login for external candidates button, try a force refresh of the webpage by pressing Control + F5.
How does the Room Scan work?
If the Room Scan option is enabled on your exam you will be asked to perform a room scan at the start of your exam. The room scan will take you about 15 seconds, and is part of your exam time.

The room scan allows us to check that there are no cheat sheets, mobile phones, or other potential cheating devices on hand during your exam. Your desk and your field of vision must be clearly visible in the recording, a video of your t-shirt against a moving background will not be accepted!
Take the practice exam so you are familiar with how the room scan works.
If the room scan is not performed properly, your exam will be declared invalid!
Step-by-step:
See also: Room Scan instructions
At the beginning of the exam, you will see the notification on the screen.
Click the START SCAN button.
Turn your laptop or external webcam around, so you are not in the frame. Slowly pan the webcam around to make a panorama of your exam environment. Do not move the camera too fast or it won't provide a clear video.
Include your desk, your immediate surroundings, and the area that is behind the camera during the exam. If there are any items on your desk show them to the camera, and pick them up to show there is nothing underneath.
Once you are finished, click the SAVE button and return your webcam or laptop to its original position. Don't forget to plug the power cord back in.
Note: The DONE button will appear after 15 seconds but you can continue with your room scan and click the button when you finish.

Can I go to the toilet during the exam?
No.
You are not allowed to leave your desk during a proctored exam. Please go before the exam starts.

The maximum duration of a single proctored exam session is 120 minutes. Exams with a duration longer than 120 minutes will be split into two parts with a toilet break in between.

Why should I NOT refresh (F5) my browser during the exam?
Proctorio will not allow you to refresh the exam page or try to navigate away. This will immediately pause your exam attempt. You will have to take the pre-checks again before you can continue your exam.
When you press F5, CMD+R, Reload or the the navigation buttons of your browser, your full screen window will be closed immediately. In a session that does not force full screen you will see Error 404 or the message: "Sorry, you clicked refresh or tried to use the back button during a secure exam. Click here to try and resume this attempt."
If your browser gets stuck during the exam, Proctorio will try to reconnect you. See also What happens if my internet connection fails (occasionally) during the exam?
Can I eat or drink during the exam?
You can drink coffee, tea and water. No meals during the exam, only light refreshments or snacks, which do not cause noise.
Can I use earplugs or headphones?
No, you can not wear nor use earplugs or headphones of any kind, with the exception of hearing aids for medical reasons.
This includes earbuds for noise reduction, since for the reviewers it is very hard to verify what type of earplugs you are wearing.
Your ears must be clearly visible during the exam. Students who wear a headscarf (hijab or similar head covering) must show their ears to the webcam at the start of the exam.
Can I use books on my e-reader / iPad for my open book exam?
Using an iPad, tablet or e-reader is not allowed in a proctored exam, unless the instructions specifically allow this. Your course coordinator will inform you in advance what materials you are allowed to use.

Please refer to the instructions on Student Portal (Canvas).

Why do the instructions say I should use 'blank' paper as scrap paper?
By using completely white, blank paper, you reduce the chance that a reviewer will have doubts whether anything was written on the paper before the exam started. The use of lined or checkered paper is therefore not recommended, unless explicitly stated otherwise.
Why was I suddenly disconnected from the exam?
Depending on the severity of the profile settings, Proctorio will disconnect you from the exam if you hit a button that was not allowed.
Do NOT stop the screen recording (tip: hide the screen record window!)
Do NOT refresh your exam page (i.e. F5, Reload, CMD+R)
Do NOT use the navigation buttons in the browser
Do NOT leave full screen mode (when in Force Full Screen)
If you are disconnected, go right back to TestVision and log back in to the exam. Proctorio will take you through the pre-checks again, and you can continue the exam where you left off.
Where can I turn for help?
Before the exam
During the exam


Proctorio tech support
During pre-checks: click on the shield icon next to your address bar to access Proctorio support pages and live chat;

In the exam itself, you can use the Proctorio Quiz Tools to contact live chat or open the Help Center.
UM Helpdesk Online Exams
Call +31 43 388 2900 – during exams only
Call your faculty for support on issues not related to Proctorio.

FAQ about pen-and-paper exams

How do I scan and upload my answers?
For a pen-and-paper exam you will need to write your answers on blank paper, then take a picture of your answer sheets and upload these into TestVision.
You can use your mobile phone to take photos of your answer sheets. We recommend that you use a pdf scanner app on your phone, then send the pdf to your computer.
Proctorio must keep recording until you have finished the upload. You will have 20 minutes to complete the upload.
The procedure:
At the end of the exam, once you have answered ALL questions, hold each answer sheet up to the webcam. This image will not be graded, but will be compared to the one you upload later.
Then you can take out your mobile phone (or other device) and take a picture of each answer sheet. Make sure you include your UM card in each picture.
Combine the pictures into a single pdf file, and upload this into TestVision as instructed.
You are allowed to use pfd software and email.
Once the upload is complete, you can click 'Ready' to close the exam. Proctorio will stop recording.
See also the checklists for pen-and-paper exams.
How do I keep time during a proctored exam?
To keep track of time you should use a clock, kitchen timer or alarm clock.
Do NOT use your mobile phone or watch!
For pen-and-paper exams at DKE, an additional 20 minutes is added to the official exam time so you can upload your answer sheets. During these 20 minutes you are not allowed to write or make any modifications, so make sure you set a timer!
The pen-and-paper exams at SBE are split into two sessions, so TestVision will end your attempt automatically when the official exam duration is over. In addition to clocks or timers you can use the time warning built into TestVision to pop up when you have 5 minutes left. 
I need to show my answers to the webcam, but I don't think the text will be legible. Is this a problem?
It is not a problem if not all details are visible. Your uploaded pdf is the file that will be graded. The images from the webcam scan in Proctorio will be compared to the pdf you uploaded, to ascertain that no changes were made in between finishing the exam and uploading the pdf.

What does suspicion of fraud, or irregularity, mean?
The Rules of Procedure and the exam instructions will state what is and what is not allowed during the exam. Any behaviour or incidents that deviate from these rules are called irregularities. An irregularity will be treated as a suspicion of (an attempt at) fraud. Since it is often difficult to determine if there was an intention to cheat or not, any suspicion of fraud will lead to your exam being declared invalid.
What happens if my recording is being investigated?
After each proctored exam a team of invigilators – reviewers – will review the recordings, and report any irregularities to the respective Board of Examiners. These reviewers have no role in the education process, which ensures objectivity and guards against profiling (as laid down in the DPIA).
Any recordings that remain suspect after the first review will be reported to the Review Committee. This committee has representatives from each of the faculties, to ensure that all irregularities are treated equally across the UM.
Cases that the Review Committee confirms are suspect will be reported to the Board of Examiners of the students' faculty, for further examination. At that point, the BoE will inform the student and invite them to provide their perspective on the matter before making a decision.
What may cause my exam to be declared invalid?
For online exams, students are taking their exam in a location that is not controlled by the university. In this situation proctoring is used to ascertain that the entire exam took place according to the Rules of Procedure and exam instructions, so the results can be validated.
Examples of actions or omissions that may be problematic:
Using a mobile phone, or other devices that were not allowed;
Wearing a watch or fitbit;
Using software or websites that were not allowed;
The photo on your UM card is not clearly visible;
Using a copy or not a legal ID for identification;
Having another person present in the room;
The room scan does not clearly show your desk and field of vision;
Leaving the frame of the webcam.
Will Proctorio keep me from using parts of my computer/laptop?
This depends on the level of proctoring that is applied to your exam.
For the highest level of proctoring we will not only record your data but also use settings to 'lock down' your computer. This will prevent you from opening another window or tab, and keep you locked within the exam page in TestVision. The plugin does NOT interfere with the applications on your computer, but will prevent you from accessing them. As soon as the exam ends, Proctorio will stop the recording as well as the lock down.

How does Proctorio detect fraud?
Proctorio does not decide whether an incident or behaviour is fraud or not. Proctorio uses algorithms that will flag potentially suspicious behaviour based on head- and eye movements, audio in the room, and webtraffic, amongst others.
A reviewer employed by Maastricht University will watch the flagged parts of the recording to decide whether it is something that should be reported to the Board of Examiners. In the end, it is the Board of Examiners who decide whether a behaviour or incident warrants sanctions or not.
Note that the importance here is to ascertain that the entire exam took place according to the rules and guidelines of Maastricht University. This means that actions (like cheating) as well as omissions (like a failed room scan) can be problematic.
How does Proctorio check my ID?
The ID check in Proctorio will record an image of your ID, but it will not analyse the name and photo on the ID card. The actual ID check is done by a reviewer from Maastricht University. The green lines you see in the ID check will detect the edges of the card, and are there to help you take a clear picture of the ID.
How does Proctorio manage or store my data?
All data that is recorded by Proctorio is encrypted and stored on MS Azure servers within the European Union.
Proctorio uses zero-knowledge encryption. This means that Proctorio cannot read the data that is stored on their servers. All data is encrypted before it leaves your computer. The encryption keys are not shared with Proctorio, only authorised staff from Maastricht University have access.
The data and recordings are deleted after 6 months.
When is the Proctorio plugin active?
The Proctorio plugin is activated when you are in a proctored exam. When the Proctorio plugin is active you will see a green shield to the right of the address bar in your browser window. The shield will turn grey when the plugin is not active.
After your exam you can disable or uninstall the plugin in your Chrome extensions menu.
Is someone watching me during the exam?
No. Proctorio will make a recording, parts of which will be watched after the exam by a human reviewer from Maastricht University. There is no one watching you during the exam. You should, however, note that anything you do during the exam may be seen by the reviewer.
What about privacy and proctoring?
Maastricht University takes the privacy of students very seriously. The proctoring tool that UM uses has been carefully checked to comply with all security and privacy standards. Also, Maastricht University has conducted a Data Protection Impact Assessment that lays down guidelines for the use of proctoring.
Proctoring is treated as a last resort, i.e. it is reserved for exams for which there is no alternative option. For these exams, Maastricht University uses the least invasive settings that will still ensure a valid examination. Recordings are avoided whenever possible, and any recordings will be deleted once they are no longer necessary. Access to the recorded data is limited strictly to personnel who need to handle the data as part of their work.
This is explained in more detail in our Privacy Statement for online proctoring.
What data will be collected for my exam?
This depends on the level of proctoring used in your exam. Before the exam starts, Proctorio will show you what data is being recorded.
At the highest level of surveillance Proctorio will record:
video from your webcam
audio from your microphone
screen capture of your activities during the exam
webtraffic: urls you visit during the exam
IP address of the network from which you are taking the exam
photo of you, taken via the webcam
a photo if your UM card or ID
keystrokes and mouse clicks during the exam
Who will be able to access my data?
Only authorised staff from Maastricht University will be able to see your recordings and data. This is strictly limited to the reviewers, the Exams Coordinators and members of the Board of Examiners.
Your course coordinator and tutors do NOT have access to the recordings nor the proctoring data.
Need help?
For help on your proctoring setup, contact Proctorio Support pages or Live Chat.
For other questions, contact your faculty.
During exams you can call the Helpdesk.
Proctorio Tech support:
Contact Proctorio Live Chat via the plugin icon within your exam, or via Proctorio Support
Email: support@proctorio.com
UM Helpdesk Online Exams
For help during your exam, call:
Tel  +31 43 388 2900
Opening hours:
28 June – 2 July       8:00 – 17:00
5 July – 9 July       8:00 – 17:00
Outside opening hours, contact your Faculty Education Office
Information about exams
For exam information, go to:
Relevant documents
Rules of Procedure for Proctored Exams
Privacy Statement online proctoring
We aim to keep this page up to date and as complete as possible, but errors may occur. Please refer to the Student Portal and the Rules of Procedure for the correct information.
Author:  UM Library


This article is licensed under a Creative Commons Attribution 4.0 International (CC BY 4.0) License.