The Digital Learning Environment: a gateway to education
Education Support
Digital Learning Environment
Maastricht University offers a Digital Learning Environment, with information and tools for students and staff. The way to access to this environment depends on the role of the person logging on.
Students:
access their course details and course content, for example readers, PowerPoint presentations, assignments, exams, as well as various tools for communication and collaboration through the Student Portal
enter work spaces connected to the tutorial group from the Student Portal (e.g. tutorials and practicals)
have access to (study related) information via designated organisations for specific groups, e.g. all bachelor's students
can also request for organisations which they maintain themselves. Examples are organisations interfaculty work groups or student groups on university-related and other topics and activities.
Teaching and other staff:
access courses and organisations in the learning management system (EleUM) to add content, communicate with the students or offer tools to the students. Anything published will be made available to the students in the Student Portal. Staff can contact faculty support or make use of the Support blog
can turn to the blended PBL support team for help by implementing other (e-learning) tools for teaching
can also request for organisations which they maintain themselves. Examples are organisations for researchers or interfaculty work groups.
Direct links for students:
Direct links for teachers:

Goodbye to Blackboard
After almost 20 years, the Maastricht University (UM) will bid Blackboard goodbye. During the next academic year, we will transition to Canvas. Globally, there are over 20 million Canvas users at 3,000+ educational institutions. Several Dutch universities already use Canvas, e.g. University of Amsterdam, Vrije Universiteit Amsterdam, Erasmus University, Eindhoven University of Technology, University of Twente and Tilburg University.

Migration to Canvas
The transition from Blackboard to Canvas will take place in close consultation with faculties. Input from educational directors, teaching staff, students, and support staff is indispensable. Particular points of attention are interface uniformity, user adaptation, accessibility, and the support of activating and collaborative teaching methods, particularly PBL.
We will start the integration of Canvas into the UM infrastructure as soon as possible. From November 2019, pilots will start in all faculties. The entire UM teaching staff will receive training from March 2020 onwards to disclose the full potential of Canvas.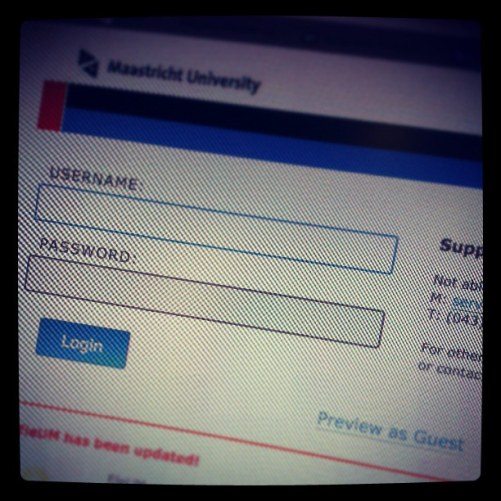 Contact & Support
For questions or information, use the web form to contact a library specialist.
Ask Your Librarian - Contact a library specialist