Research
Information Literature
In the past years, the library, EDLAB, and faculties conducted research on information literacy education.
Two literature reviews and one "quick scan" have been published in an open monograph.
In addition, a university-wide study with over 600 students and 100 teacher participants was conducted in 2019. The results and recommendations are presented in the open monograph.
See below a visual summary of the recommendations on how to enhance your students' information skills: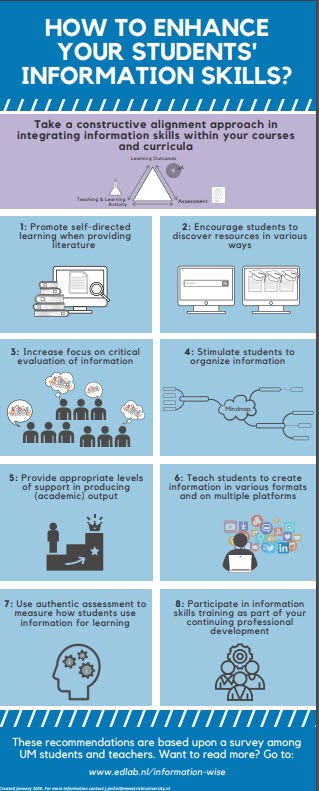 Click on the image to download the PDF.
Contact & Support
For questions or information, use the web form to contact a library specialist.
Ask Your Librarian - Contact a library specialist