This annual report shows you how UM Library staff acts and contributes to the development of Maastricht University's Study and Research Programmes. We build expertise and translate it into advice, services and support that are future-proof for researchers, teachers, medical staff and students. Something to be able to build upon in the coming years.
In close cooperation with stakeholders within and outside of Maastricht University (UM), we have again been able to to contribute to education, research and patient care support for Maastricht University, MUMC +, University of Midwifery Education & Studies and the Dutch Open University.
In the highlights we take you with us on a journey through a changing information landscape, the digital and physical study environment, actual and special collections, research intelligence, RDM, publishing facilities and language training.
Please click the image.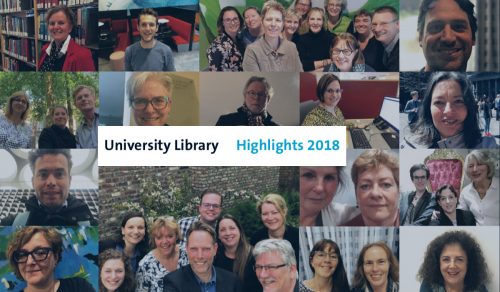 Author: Susanne Snijders, Communications Officer UM Library  


This article is licensed under a Creative Commons Attribution 4.0 International (CC BY 4.0) License.