Online introduction to Orbis
Workshops & Courses
Online introduction to Orbis
Bureau van Dijk organizes a free online introduction training about Orbis for International Business (Master) Students currently writing their thesis and everyone else who is interested.
Content
Orbis contains comprehensive worldwide information (including financial as well as ownership) on companies from small to very large. You can use Orbis for research on individual companies and/or find companies with specific profiles and analyze them. It also contains an 'M&A deals' tab for information about mergers and acquisitions and a 'patents' tab in which you can search for detailed information on patents and patent ownership.
Topics of the training
Introduction Orbis
Exporting to Excel
Searching the Orbis database
Q&A
Date: 19 January 2022 between 11.00-13.00 CEST.
Registration is not necessary. You can simply use this link to participate: https://maastrichtuniversity.zoom.us/j/96800063550
For more information on Orbis see: https://library.maastrichtuniversity.nl/collections/databases/orbis/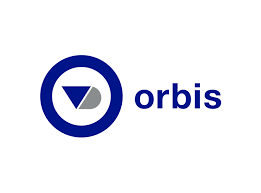 Contact & Support
For questions or information, use the web form to contact a library specialist.
Ask Your Librarian - Contact a library specialist