Online introduction to the Wharton (WRDS) database
Workshops & Courses
Online introduction to the Wharton (WRDS) database
Wharton organizes a free online introduction training for International Business (Master) Students currently writing their thesis and everyone else who is interested.
 Content
Wharton Research Data Services (WRDS) is a platform providing access to a diversified set of company data. Besides the datasets accessible to all Wharton users, Maastricht University has additional licenses to the following sources:
Compustat Global
Compustat North America
CRSP Mutual Funds
CRSP US Stock & Indices 1925
CRSP/Compustat Merged (CCM)
ExecuComp
I/B/E/S Global Aggregates
Topics of the training
Introduction Wharton
Exporting data
Searching the Wharton database
Q&A
Date: 21 January 2022 between 16.00 and 18.00 CEST.
Registration in advance is not necessary. You can simply use this link to participate: Join Meeting 
Note that downloading the Bluejeans Application will be requested.
For more information on Wharton see: https://library.maastrichtuniversity.nl/collections/databases/wrds/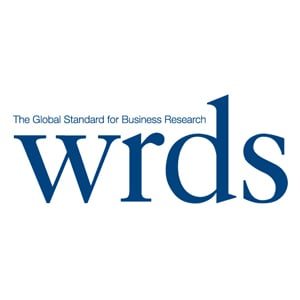 Contact & Support
For questions or information, use the web form to contact a library specialist.
Ask Your Librarian - Contact a library specialist