Westlaw UK and WestlawNext workshop
Workshops & Courses
Westlaw UK and WestlawNext workshop
Content:
Westlaw UK provides access to UK legislation, case law, EU material, up to 118 browsable journals but also national, regional and international news and business updates, commentary and Current Awareness alerts.
WestlawNext provides access to primary and secondary legal research materials that include federal, state, and foreign case law, court rules, statutory and regulatory materials, digests, reference publications, and full text legal periodicals, newsletters, newspapers and publications in US, Canada, UK, Australia, Hong Kong and many other jurisdictions.
Learning objective:

In this (2 hour) workshop the following topics will be addressed:
What's Westlaw and what information can be found?
What are the best ways to gain access to this information (i.e. how to efficiently find sources)?
How to use the Westlaw functionality (search fields, search history, print options)?
If you have any specific questions which you would like to be answered during the training, please do not hesitate to contact Angélique Bessems prior to the training.
Target group: Students, alumni and staff
Language: English
Course format: Demo / questions and answers
Prerequisites: When you want to use your own computer during this workshop, make sure that the computer has access to the UM-network.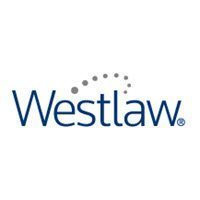 Upcoming courses
No Events
Contact & Support
For questions or information, use the web form to contact a library specialist.
Ask Your Librarian - Contact a library specialist