Wooclap Demo-sessions – Live voting tool
Workshops & Courses
Wooclap Demo sessions – Live voting tool
Content:
To support teachers and students with the use of an audience response tool to facilitate live voting during classroom sessions, the Library has recently started an official pilot within the platform Wooclap. Because there is a growing interest in the tool and the educational applicability, the Library offers two Wooclap demo sessions to inform about educational applicability and functionalities.
Please note: entrance is free.
Learning objective:
After attending the workshop you will:
understand how to use Wooclap
know how to increase interaction during lectures
be able to visualise and monitor more easily learners progress.
Target group: Employees and students UM
Language: English
Course format: Workshop by Barend Last, Blended learning & Information specialist, introduction to Wooclap, hands on approach, questions and answers
Prerequisites: Bring your own laptop!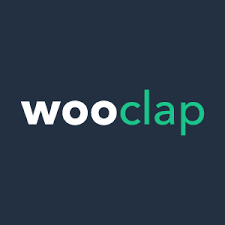 Upcoming courses
No Events
Contact & Support
For questions or information, use the web form to contact an information skills specialist.
Ask Your Librarian - Contact a library specialist