Workshop for proposals in the OCW/SURF incentive scheme in Open & Online education
Workshops & Courses
Workshop for proposals in the OCW/SURF incentive scheme in Open & Online education
Course Description
The UM EduGrant community aims to work towards stronger, innovative and sustainable projects, and join forces where applicable. One way to do so is share lessons learned with previous applicants. In this workshop you will receive information about the call and the UM roadmap and receive feedback and advice on your proposal.
Learning objectives: At the end of this training, you should have the following:
Knowledge
* of what the OCW/SURF tender on Open & Online Education contains
* of the UM roadmap
* about how to improve your proposal
Maastricht University has been successfull several years in acquiring OCW/SURF grants, and we hope to continue to build on this success.
Target group: Everyone who wants to apply for a grant in the OCW/SURF tender on Open & Online Education
Language: English
Course format: workshop
Prerequisites: In preparation for the workshop, each participant needs to have shared a complete (draft) proposal making use of the SURF format. You will be requested to the proposal of (max) 2 fellow participants.
Deadline to register and share your (draft) proposal is the 1st of November.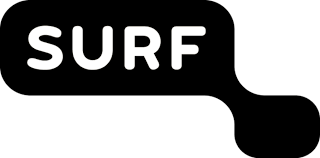 Contact & Support
For questions or information, use the web form to contact a library specialist.
Ask Your Librarian - Contact a library specialist