New features in Find Your Way
Having trouble finding a book location?
Or are you looking for a certain facility but you're not sure in what building?
You can now:
search in all library locations at once
search for a book location 
One search only
If you start your search (before you select a location), you can search in all (available) library locations at once. 
For instance
Searching for "information desk" (or even just "desk"), will show you the result for all locations.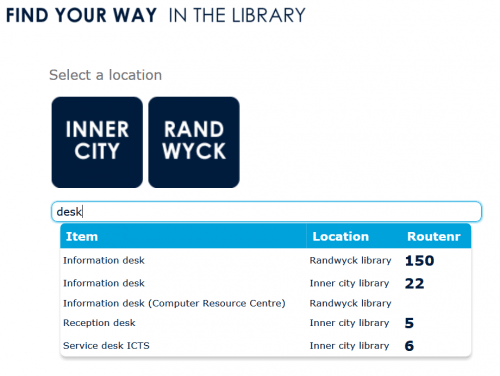 Book location
Having trouble finding a code like this SB BJ 120 ?
Type the first four characters (in this case SB BJ) in the search box. Searching for just BJ or the topic Ethics is also possible.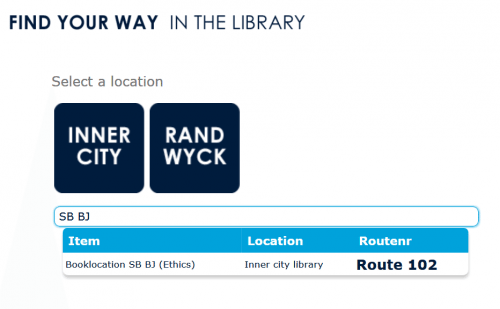 Searching per location
In case you want to check the book locations for a certain library location, you need to select the library location first.
Then click the 'BOOK LOCATION' button to get an overview of available book locations.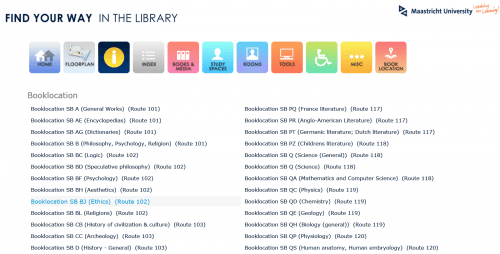 Select the book location you are looking for (SB BJ) from the list.
The floor plan will show you the exact spot in the building (where book location SB BJ starts) and the route number you need to follow to get there.