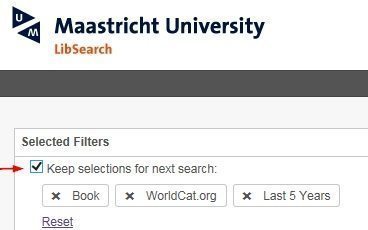 From now on LibSearch offers you the possibility to preserve your search context by reusing these filters without manually selecting them for each search in a search session.
When searching with filters, such as formats or date ranges, you can use them multiple times throughout the same search session. 
 The "Selected Filters" box contains options to turn off this feature, to remove individual filters from the search and to reset the search to the standard situation.
Need help?