Minervalia update 3: 125 km away
Minervalia update 3: 125 km away
We have raised enough money by now to take the Minervalia to Den Bosch (figuratively). Help us to bring the book all the way to Maastricht!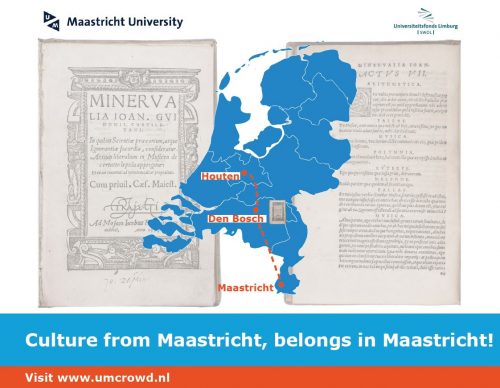 Authors:
Milou Schreuders and Susanne Snijders, both communication officers at resp. University Fund Limburg/SWOL and the University Library 


This article is licensed under a Creative Commons Attribution 4.0 International (CC BY 4.0) License.