More Open Access publications in LibSearch
More Open Access publications in LibSearch
There is a new functionality in LibSearch, our discovery tool: the Open Access filter. You can now limit your search results to Open Access, including free access e-books and articles.
How to use the Open Access filter?
If you enter a search query in LibSearch, you select "Open Access" via "Content" at the left side of your search results. For the best result, you also select one of the following options via "sorted by" on the right, depending on your search:

It is also possible to get access to Open Access publications by simply using the DOI (Digital Object Identifier) link in the section "Check Availability", which shows if an Open Access version is available.The image below gives you an example of what it looks like. The link in the image is offered by Unpaywall.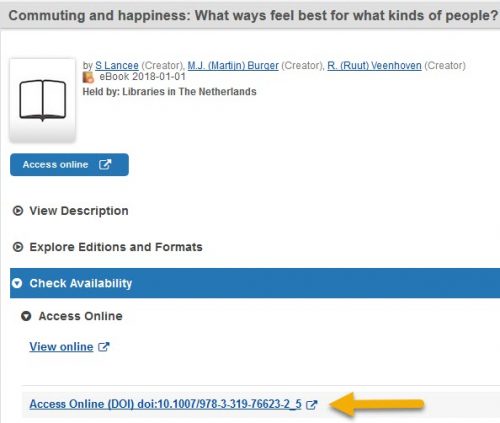 Questions?
If you have any questions or need information, contact a specialist via Ask your librarian.