Do-it-yourself studio ready to go
Do-it-yourself studio ready to go
Do you want to record your lecture or presentation without having to go through extensive edits or struggle with the quality of image and sound?
Try the do-it-yourself studio at the Inner City Library! Bring your PowerPoint presentation, plug it into the WebClip2Go software and you can start recording your video with just a few clicks. Easy does it!
Ready-set-go
Before coming to the DIY video studio, you create a PowerPoint presentation and bring it with you on a USB stick. Put your lecture or presentation script in the notes, and they will automatically be shown on the studio's teleprompter.
In the studio you choose where you want to be visible on the screen (for example next to your slide, or in front of it), add your name and the title of the presentation, and start recording. When you are done recording, the software converts your material into a professional video with the Maastricht University (UM) intro and outro. You only need to copy your video to your USB drive and you are done. Easy!
Book the studio
You can book the studio through the UM Resource Booking system. Make sure to come prepared: the more prepared you are, the easier it will be to make your recording. Check out the VideUM website for more information. You can also take a look at this video to see how it is done.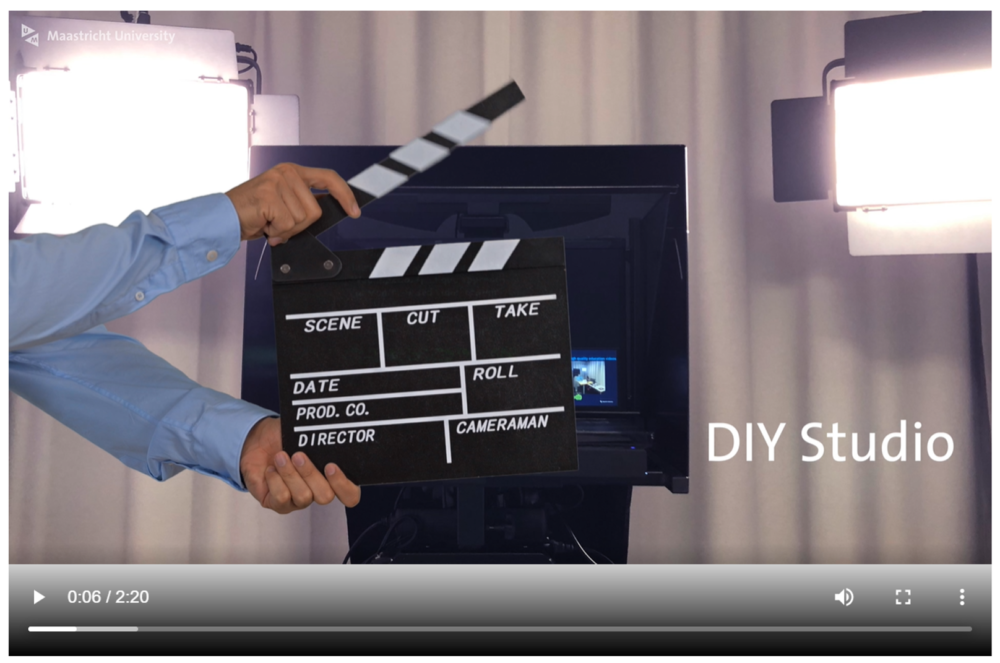 Questions? Send a message to video-ub@maastrichtuniversity.nl
Have fun using the DIY video studio at the Inner City Library!
Author: UB Video Coordinator


This article is licensed under a Creative Commons Attribution 4.0 International (CC BY 4.0) License.