Adjustment of EndNote settings needed
Adjustment of EndNote settings needed
With EndNote it is possible to search directly for an article's full text. To get the most out of this extra service, some settings have to be entered when using EndNote on your own computer. This is not a fool proof mechanism but helps to import PDF documents into EndNote.
Procedure
Open EndNote
Go to Edit => Preferences and select 'Find Full text'
Update the Authentication URL (see screenshot) to:  https://login.mu.idm.oclc.org/login
Click 'Apply'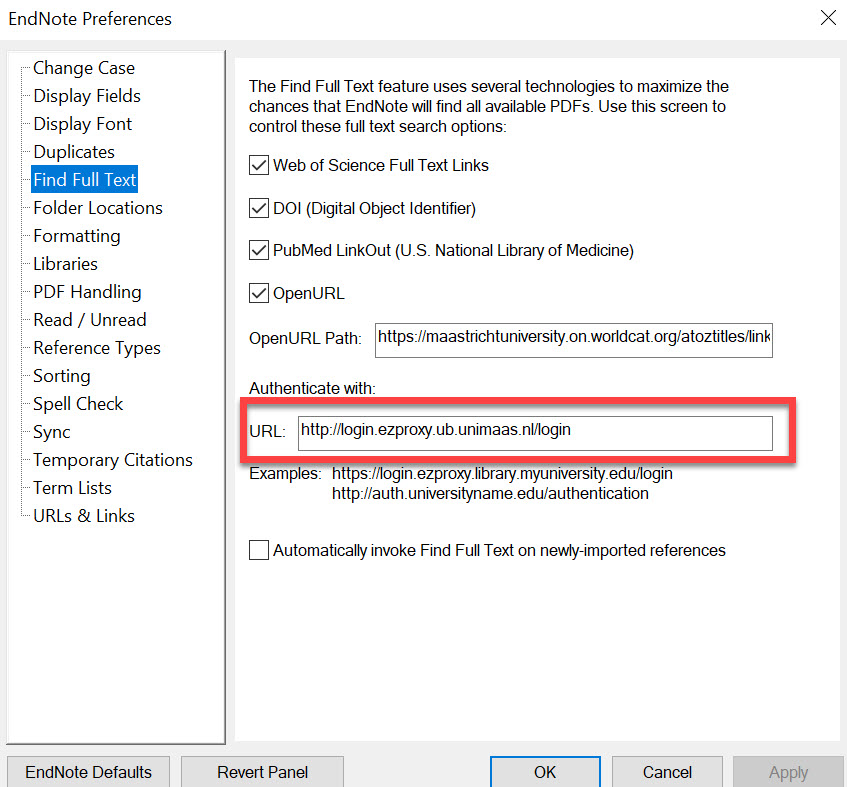 Adjusting this setting helps EndNote to quickly find full text. Consult the manual for adjusting more settings or visit the EndNote support page.
Author: UB EndNote Support Team


This article is licensed under a Creative Commons Attribution 4.0 International (CC BY 4.0) License.