Exhibition The ideal woman
Exhibition The ideal woman
From October 2019 to February 2020 you are welcome to visit the exhibition The ideal woman in the main building of Maastricht University. This exhibition contains books from the Jesuit Collection of the University Library.
Maastricht University main building
Minderbroedersberg 4-6, 6211 LK, Maastricht
Opening hours: Monday – Friday: 08.00  – 19.00
About the exhibition
In the Netherlands, October 2019 is History Month. The leading theme is 'She / He: how are gender differences historically shaped?'. In this context a new exhibition is organised in the main administrative building: 'The ideal woman'. On masculinity and feminity, marital need and marital happiness – Erotic advice from the Jesuit collection of Theodoor van de Velde at the beginning of the 20th century. The gynecolist Van de Velde (1873-1937) was taboo-breaking in his time. He dared to write on female sexuality. In 'The Ideal Woman' (1933), he explicitly focused on 'the woman'. This book – with no fewer than 480 film images and 54 fill-page illustrations – was a kind of guide full of gymnastic exercises to improve sex efficiency. The aim was to 'fully develop the sexual abilities of women', so that women as self-aware individuals could enjoy sex much more actively (and please her husband).
Author: Annemieke Klijn, Assistant professor & Curator Art and Heritage Committee


This article is licensed under a Creative Commons Attribution 4.0 International (CC BY 4.0) License.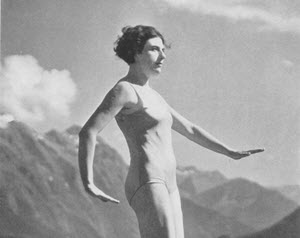 Related
Maand van de geschiedenis [Dutch]