Journals of the Royal Society of Chemistry available again
Journals of the Royal Society of Chemistry available again
Maastricht University and MUMC+ students and staff can access the articles of the Royal Society of Chemistry (RSC) journals again. Due to the contract termination between RSC and VSNU, we had limited access for more than a year. The current subscription runs until 2021.
Our subscription gives access to all the articles of the journals we subscribed to before the access to the 2018 and 2019 volumes was closed, iIncluding the previous volumes. We do not (yet) subscribe to recently launched RSC journals [simple_tooltip content='For a complete overview of RSC journals, visit their website'][icon name="info-circle" class="" unprefixed_class=""][/simple_tooltip]. Our current subscription runs until Januari 2021.
[su_spacer]
Why was the license terminated?
Access to RSC journals ended on 1 April 2018, because RSC and the Dutch universities (VSNU) could not reach a read and publish agreement. This is an agreement where we have access to read the articles and special conditions are in place for our researchers to publish open access.
[su_spacer]
What about open access publishing at RSC?
The current agreement with RSC does not include any special conditions for open access publishing, so the regular article processing charges (APC) of RSC apply to publishing.
On average the APC at RSC are €1650,-. The APC for gold open access have to be payed by you, the corresponding author and might be covered by the funding organisation (if applicable) or the research institute/project.
[su_spacer]
Green open access, a great alternative
When there is no coverage for APC, you can opt for green open access. In order to do so you can send your accepted author manuscript (AAM, i.e. the post-print or final draft post-refereeing) to the university library for submission in the institutional repository [simple_tooltip content='The publications that have been submitted to the institutional repository can be found in Maastricht University Reserch Publications, but also in Google, Google Scholar, NARCIS and other search engines and indexes.'][icon name="info-circle" class="" unprefixed_class=""][/simple_tooltip]. Send your manuscript as soon as possible after acceptance/publication to repository@maastrichtuniversity.nl.
The library checks the legal options and sets the correct embargo period before the AAM is added to the published record so people who can't access the publisher's version (paywall, no subscription) will be directed to your author's version, without losing the important information about the published version, including how to cite. 
The embargo period for RSC journals is 12 months. However, the AAM can be shared immediately inside a closed network, like our Maastricht University campus network. 
More information
[su_spacer]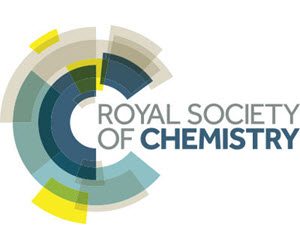 Stay up-to-date
Join our general Library Update and/or our dedicated Research Support mailing to receive updates about services, support, apps and tools, practices, training, and trends with a focus on research.
[su_spacer size="20″ class=""]
Contact & Support
For questions or information, use this web form to contact a specialist.
Ask Your Librarian - Contact a library specialist