Make better videos with your own smartphone
Make better videos with your own smartphone
Nearly everyone owns a smartphone. Most smartphones have a great camera that allows you to make excellent photos and videos. However, for video not only the quality of your footage is important, but sound quality as well. At this point, smartphones are not at their best. You can borrow a DIY kit from the University Library to enhance your smartphone for better videos. This kit contains some easy, useful tools like a small tripod, a light and a semi-professional microphone.
What is in the DIY smartphone kit?
mini-tripod/selfy stick
shoulder pod (see picture)
external microphone including a 'dead cat' (to reduce noise) and connection cable
a light
a dual usb charger
On the shoulder pod you can mount your phone, the light and the microphone.
Unboxing the smartphone kit
Watch this instruction video:
How to borrow the DIY smartphone kit?
Normally you just go to the University Library information desk. You can borrow a DIY smarthone kit for 72 hours at a time.
But, please note: during COVID-19 you have to make a reservation for the DIY smarthone kit first via Ask your Librarian. Our team will inform you if there is a kit available and where and when you can pick it up. From 25 May 2020, only the Inner City Library is open from Monday-Friday, 09.00 – 17.00.
What to use the DIY smartphone kit for?
The DIY kit serves many purposes, especially if you need to create videos on location (in the lab, outside, etc.). Some examples:
Students may want to use it for their video assignments
Instructors may use it to create short clips
Researchers could use it to create a promotional video that goes with a funding proposal.
How to edit and upload my video?
You have several options for editing and uploading your video.
Author: Ilse Sistermans, Specialist online learning 


This article is licensed under a Creative Commons Attribution 4.0 International (CC BY 4.0) License.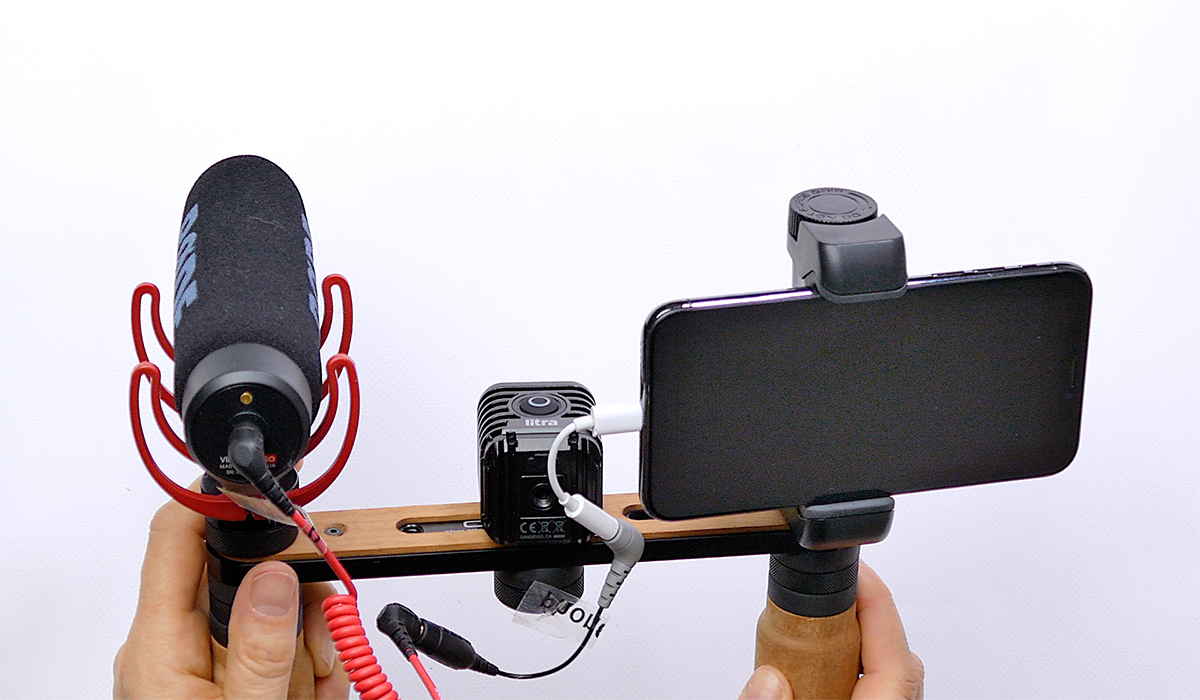 Related
VideUM: The UM support portal for video in education and research
For some useful tips on how to improve your footage, see this online DIY film course.