The FAIR Coffee lectures
Event
The FAIR Coffee lecture – 26 January 2021
On 26 January, the Open Science Community and CDDI are organising the first FAIR Coffee Event at Maastricht University.
UM is on a mission to become a leading example in the Open Science movement, which aims to make research papers, data, methods open to anyone. The FAIR principles go hand-in-hand with Open Science to form a great guide to make your research Open and can be (re)-used.
With the FAIR Coffee lecture series, the Open Science Community of UM, in collaboration with the Community for Data-Driven Initiatives (CDDI), will help you find out more about these topics and discover how your colleagues have applied Open Science and FAIR principles to their research. These lectures are a perfect chance to dip your toes in the FAIR water and find inspiration in the work of others!
Each lecture starts with a short Open Science/FAIR intro, followed by an inspiring lecture from a UM colleague on how they applied FAIR in their work. There will also be a short "caffeine" quiz at the end of the lecture with a chance to win a Bandito Espresso voucher!
The first FAIR Coffee edition will feature a presentation by Lea Beiermann on her Citizen Science Project Worlds of Wonder at 14:00-15:00, 26th January. To register and find out more: https://www.openscience-maastricht.nl/events/.
This event is followed by a series of FAIR hands-on training starting 10th Feb 2021.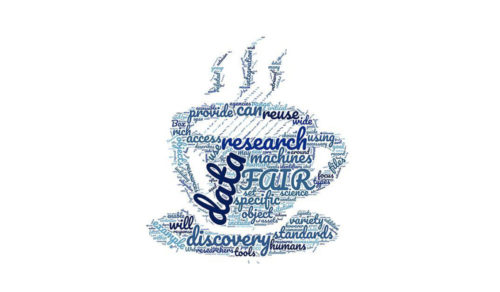 Event
When: 26 January 2020
Time: 14.00 – 15.00
Where: online
Contact the author or a subject specialist
Use this webform for all your questions and remarks. The author of this post or a subject specialist will handle your message and respond or contact you within 1 business day.
Research Support Updates
Keep up-to-date with Research Support services and topics. Join our support mailing lists and receive updates of published news & events.
Research Support related news & events