International Open Access Week 2017
International Open Access Week 2017
The theme of the 10th international Open Access Week, to be held 23-29 October, is 'Open in order to…'. This refers to many concrete benefits that can be realised by making scholarly outputs openly available: more impact, more visibility, more citations, more affordable information, finding collaborators, complying with funder policies etc.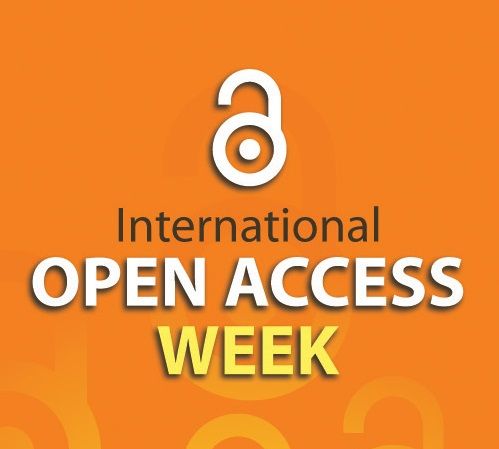 The seminar 'Publish with impact' is Maastricht University Library's contribution to the international Open Access Week 2017. The seminar has been fully booked and its presentations will be recorded and made available for Maastricht University (UM) researchers who weren't able to attend (we'll let you know the moment the video is online).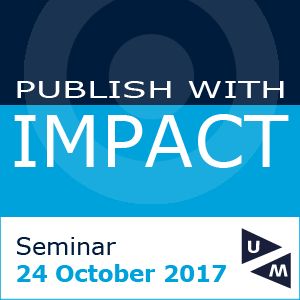 Journal browser
In conjunction with the Open Access Week, an important tool has been further developed to help you realise benefits of Open Access. This tool is a browser for over 8.000 journals which covers the titles in which corresponding authors of Dutch universities and academic hospitals can publish in Open Access for free or with a substantial discount.
This national list includes relevant impact factors; additionally, it covers many disciplines and thereby matches most research interests of UM faculties. This list is updated two times a year and is available via the UM Library Open Access portal.
In case you aren't yet familiar with Open Access, this information may be of interest to you: 
What is Open Access?
Open Access is a growing international movement that uses the Internet to throw open the locked doors that once hid knowledge. Encouraging the unrestricted sharing of research results with everyone, the Open Access movement is gaining ever more momentum around the world as research funders and policy makers put their weight behind it. Open Access increases the advancement of human knowledge and ultimately improves lives by ensuring the results of research can be read and built on by anyone.
Why is Open Access Important?
Open Access seeks to return scholarly publishing to its original purpose: to spread knowledge and allow the use of  reliable sources   in a free and open environment. Open Access encourages the unrestricted sharing of research with everyone. It increases global access to knowledge, facilitates collaboration, and increases the discoverability and browsability of research. The more people that can access and build upon the latest research, the more valuable that research becomes and the more likely we are to benefit as a society. The researcher benefits by having more readers, more potential collaborators, more citations for their work, and ultimately more recognition.
Ask us about Open Access
Maastricht University Library supports Open Access and will help you to make informed choices about where to publish your work. Please contact UM Open Access consultant Ron Aardening.