Interdisciplinary RDM experts Networking Workshops
RDM experts meeting – 12 January 2021
On 15 December 2020, we held out first meeting for RDM experts at Maastricht University. The feedback from this first meeting indicated that attendants appreciated and were happy with the results. The value and enlightens of this meeting became obvious. The meeting feedback suggested we needed to discuss the tools available to support researchers in becoming FAIR in 2023. Therefore, the Data Stewards team will like to invite you to a follow-up event, on Tuesday, 12 January 2021, from 15.00 to 17.00.
Your expertise, experience and knowledge are welcome! As we move along a series of meetings, the participants will create the workshop contents and the hands-on activities to make these workshops valuable.
During this second meeting, Olav Palmen the Data Steward from FHML will discuss DataHub as a storage tool for researchers. We will then discuss in groups the tools that we will like to explore in further meetings. The idea is to create a toolbox for the entire RDM community. We also reserved time for attendees who did not pitch their profiles and expertise in the previous meeting. Join us via this link.
Join us; think about new topics, concepts, ideas and networking resources for the following meeting!
The official program and more information will follow once you have accepted our invitation.
We have sent the invitation to those who attended last time and those who could not make it. We will also appreciate if you pass on this invitation to other colleagues or experts at our university that might be interested in joining us.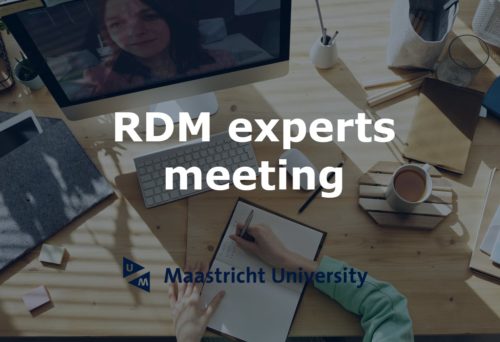 Contact the author or a subject specialist
Use this webform for all your questions and remarks. The author of this post or a subject specialist will handle your message and respond or contact you within 1 business day.
Research Support Updates
Keep up-to-date with Research Support services and topics. Join our support mailing lists and receive updates of published news & events.
Research Support related news & events