Bibliometric analysis services
Research Support
Bibliometric analysis services
Bibliometric analyses are often used for research assessment (as a complementary to peer-assessment) on different aggregate levels, ranging from an individual article/author to institutions and countries. But these metrics can also be used to position (your) research and for the identification of research trends.
The range of questions which can be answered with the help of bibliometric analysis is broad, and could serve not only PhD Candidates, Researchers, Group Leaders but Policymakers as well.
Some frequently asked end-user questions are listed below, and were collected for the AIDA project at the University of Delft .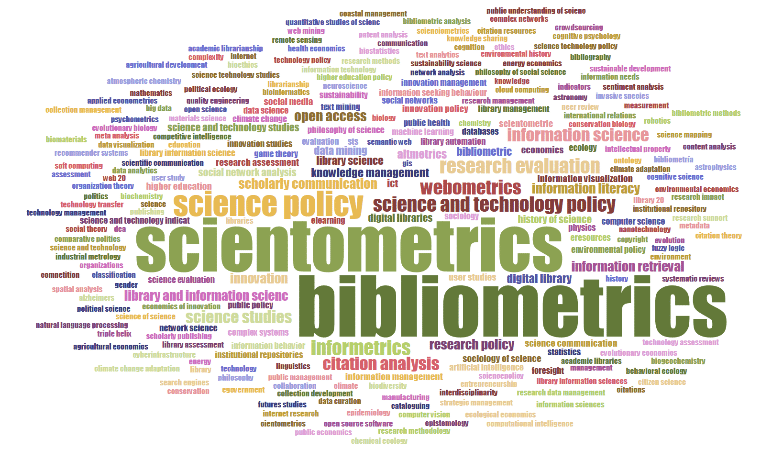 Related news & events

Uitgeverij Bohn Stafleu Van Loghum (BSL) heeft aan de Universiteitsbibliotheek laten weten dat ze hebben ontdekt dat er malafide websites in omloop zijn waarop o.a. wordt gefraudeerd met BSL e-books. Wees alert! ...
Keep reading

Delpher bestaat vijf jaar. Het is een website ontwikkeld en beheerd door de Koninklijke Bibliotheek, met gedigitaliseerde historische Nederlandse kranten, boeken, tijdschriften, etc. Inmiddels zijn er ruim 100 miljoen pagina's verwerkt ...
Keep reading

Open Access and a Creative Commons licence go hand in hand. But, do you understand the meaning of such a licence? More about Creative Commons and Copyright support in this article ...
Keep reading
Contact & Support
For questions or information, use the web form to contact a Journal Browser specialist.
Ask Your Librarian - Contact an information specialist