Bibliometric analysis services
Research Support
Bibliometric analysis services
Bibliometric analyses are often used for research assessment (as a complementary to peer-assessment) on different aggregate levels, ranging from an individual article/author to institutions and countries. But these metrics can also be used to position (your) research and for the identification of research trends.
The range of questions which can be answered with the help of bibliometric analysis is broad, and could serve not only PhD Candidates, Researchers, Group Leaders but Policymakers as well.
Some frequently asked end-user questions are listed below, and were collected for the AIDA project at the University of Delft .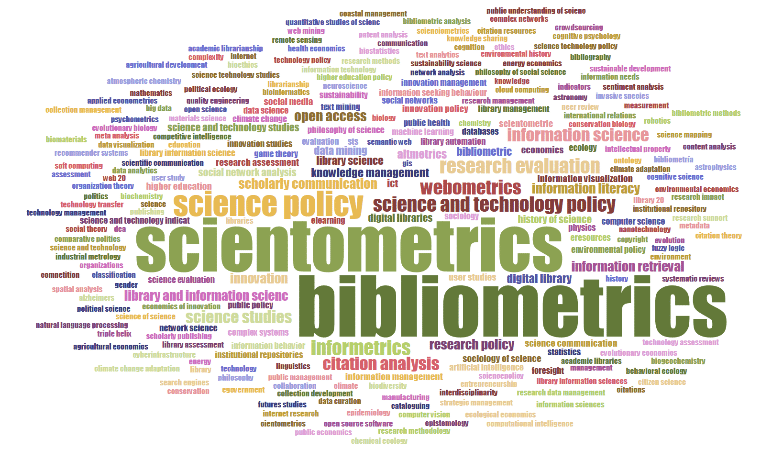 Related news & events

UM Library now offers data steward services to researchers in addition to our support to make research data FAIR ...
Keep reading

De expositie 'Europa in beeld, bezienswaardigheden uit de Jezuïetencollectie: reisgidsen, toerisme en erfgoed' is nog een week te zien in het Bestuursgebouw van de Universiteit Maastricht (Minderbroedersberg 4-6. 6211 LK Maastricht) ...
Keep reading

Review on the UM Wiki Citation Challenge on 4 February 2019. Enthusiastic participants learned from a Wikipedia expert of Wikimedia Netherlands how to contribute and make Wikipedia better. It was a very interactive and successful 'What's UB' event. ...
Keep reading
Contact & Support
For questions or information, use the web form to contact a Journal Browser specialist.
Ask Your Librarian - Contact an information specialist