Doctoral thesis submission
Research Support - Register and deposit output
Submit, deposit and share your doctoral thesis (dissertation)
Submit your doctoral thesis in two steps
Follow steps one and two to submit, deposit and publish the e-version of your doctoral thesis. Optional steps are requesting a DOI or an ISBN for your work.
1. Statement of approval and embargo
Before submitting your doctoral thesis, please download the statement of approval [PDF] and let your supervisor fill in what applies to your doctoral thesis.
When signed by your supervisor, you can upload this file together with your doctoral thesis in the submission form (step 2).
For more information about publisher's policies for unpublished articles, see our Copyright Information Point.
2. Submit your doctoral thesis
Please complete the form and submit the following documents:
The thesis [PDF]
The propositions as a separate PDF
The summary as a separate PDF
The cover as a separate JPG image file
The signed Statement of Approval
Option: request a DOI to include in the hard-copy
When the date of your defence is set, we will prepare a DOI (Digital Object Identifier, a unique and persistent link to your work) for registration which will refer to your doctoral thesis on the Research Publications portal. We will register and activate this DOI after you submit a digital copy of your doctoral thesis.
If you want to include your DOI in the hard copy of your dissertation, we can send it to you before printing. Please send your request to repository@maastrichtuniversity.nl after your defence date has been set.
From a scholarly communication point of view, you should use your DOI in your communication and online to link to your dissertation instead of sending files. This will add to your visibility and reputation.
Option: request an ISBN for your dissertation
More information
Worldwide dissemination
The repository team will archive and publish your dissertation online via the research portal: Maastricht University | MUMC+ Research Publications and share the metadata via Narcis (Dutch research output index) and OAlster (international open-access index). Google Scholar, Unpaywall and ORCID also index the research publications portal.
Research Data Storage
To find more information about storing your research data, see the Publishing and Archiving guide via the UM Research Data Management portal.
Subscribe to our updates
Do you want to know more about Open Access publishing and research impact? If so, please sign up to receive our Open Access updates and guides.
Contact an expert
Would you please use the contact form below to contact our experts or to comment on this guide?
Contact form for questions and comments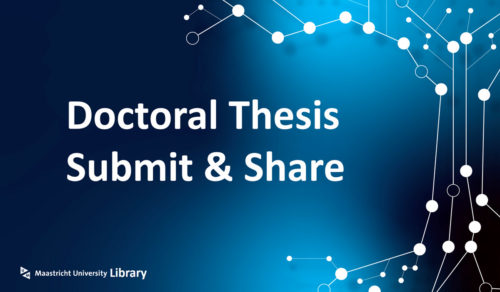 Research Support Overview
Page Contents
Use the menu to browse or use Ctrl+F  | Cmd+F  to search the guide.
Guide information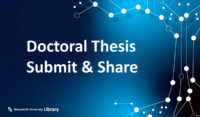 Page Contents
Use the menu to browse or use Ctrl+F  | Cmd+F  to search the guide.
Research Support Overview