Student Portal – Canvas connection #2
From Tuesday 13 October until Friday 23 October, work will be done to restore visibility in Student Portal of Canvas Announcements and Canvas Assignment Deadlines.
The following actions are scheduled: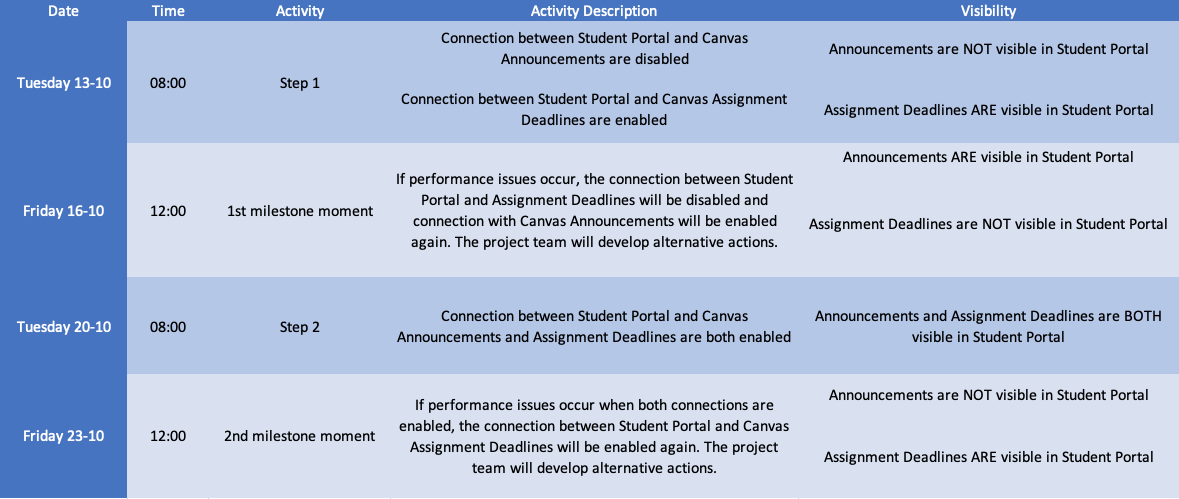 Click the table to enlarge
Please do not contact the service desk with questions about the availability of announcements and deadlines in the Student Portal during this period, as they can't be of help. We thank you for your patience while we're working on this issue!

This article is licensed under a
Creative Commons Attribution 4.0 International (CC BY 4.0) License
.