Writing Studio
Library Support
Writing Studio – Searching and writing help
The main goal of the Writing Studio is to support Maastricht University students and help them reflect on their thinking, searching and writing process.
Here's what some students who got help from the Writing Studio think of this service:
"As a student of the SBE faculty the writing of a thesis is really difficult as this is the first research I ever did. I studied applied sciences before and therefore never had courses in Quantitative Methods. For me the thesis was this big blur that I did not know how to ever finish. Joining the Writing Studio I received help in better structuring my thesis, formulating and thinking about a good research question, and learning how to better look where for what information." [Student in MSc International Business]
"To me the biggest challenge is the language use. I am student from a non-English speaking country so when it comes to the issue of academic writing, language skills count as an obstacle to develop a good paper. It is of a great advantage if you can include the aspect of language skills as far as academic writing is concerned." [International Student in MSc Public Policy & Human Development]
"To complete my study at the faculty of Law I have to write a master thesis. Getting started, you have to write a proposal and then find someone to guide you. All my proposals have been rejected so far, so I asked for help. My study advisor told me about the writing studio. The coach looked at my proposals and helped me find a better topic for my thesis." [Student in MSc Dutch Law]
The Writing Studio emphasizes that its service is complementary to the services already offered by faculties to their students.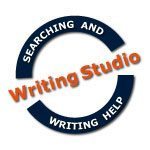 My meeting with the Librarian was very pleasant and I was able to receive the information and help that I was looking for! I was introduced to new features of the virtual library of Maastricht University and, assisted with further guidance regarding applications that I was not aware before. I recommend to all of my fellow students to make use of this service as it is a great opportunity to come in touch with people who have knowledge and skills related to your specific field.
Contact & Support
For questions or information, use the web form to contact a library specialist.
Ask Your Librarian - Contact a Peer Point member