UM Library's Annual plan 2019/2020
UM Library's Annual plan 2019/2020
The University Library focusses in the 2019/2020 academic year on four themes that are important to our users: learning spaces, educational support, research support and academic information.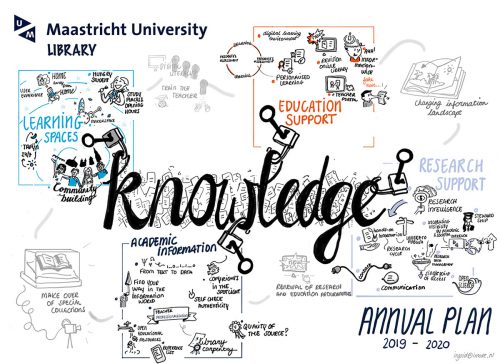 We do so in a changing environment: growing student numbers and new educational programmes such as Global Studies and Digital Society, which are starting at Maastricht University (UM). Research in (data) sciences and at the Brightland campuses is growing in size and importance. Outside UM, the pressure on the open use of scientific knowledge is increasing and the Internet offers a great platform for sharing knowledge.
Your feedback is welcome
Read about our goals for each theme: umlib.nl/annualplan19.
We appreciate your feedback. There is a form on this page, where you can leave your remarks, wishes and tips.
Author: Ingrid M. Wijk, MSc. – Director UM Library


This article is licensed under a Creative Commons Attribution 4.0 International (CC BY 4.0) License.