UM Wiki Citation Challenge 4 Feb
UM Wiki Citation Challenge 4 Feb
Researchers and students often use Wikipedia as starting point. So why not make it better together?! You are in a perfect position to help improve Wikipedia and make it a better resource for everyone. Maastricht University Library will be hosting a Wiki Citation Challenge as part of #1Lib1Ref Wikipedia worldwide Campaign on Monday 4 February 12.00 – 14.00 @ Parlour in the Inner City Library. You are welcome to participate in this learning experience. So join and meanwhile enjoy a free lunch.  
Imagine… a World where everyone added one more reference to Wikipedia
One of the key research skills is to evaluate sources, including Wikipedia, critically. Adding one reference to Wikipedia makes it a better tool. Any citation to a reliable source is a benefit to Wikipedia readers worldwide.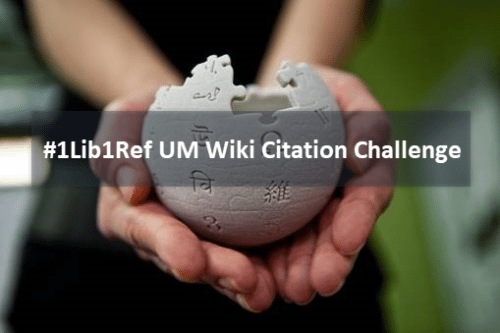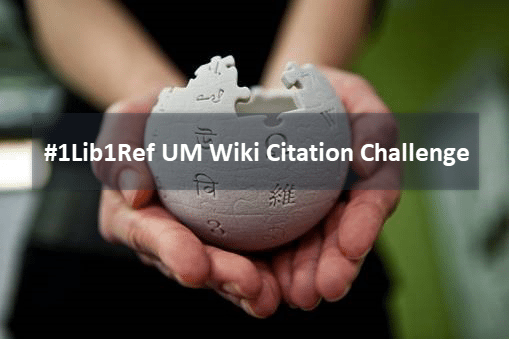 UM Citation Challenge
Running from 15 January 15 to 5 February, the #1Lib1Ref campaign is and has been supported by Wikipedia Library and a number of Wikimedia Affiliates around the world.
As part of the campaign, our University Library will host a Citation Challenge on 4 February. In this workshop, a professional Wikipedia trainer will help you to use and add a reference to Wikipedia. Participating in Wikipedia is easier when you can learn with others.
Why not join us
And make a small contribution to the sum of all human knowledge! Limited spaces are available so subscribe now. 
Everyone can do it
Last year one of the participants – Živa Lysáková, a 19-year-old first year student of Medicine – said:
Previously, citing sources seemed to me too complicated, but during this session I have quickly found out how to do it.
Like to start right away? Read all about the #1Lib1Ref campaign on The Wikipedia Library/1Lib1Ref and watch the video below about the campaign and how to add a reference to Wikipedia.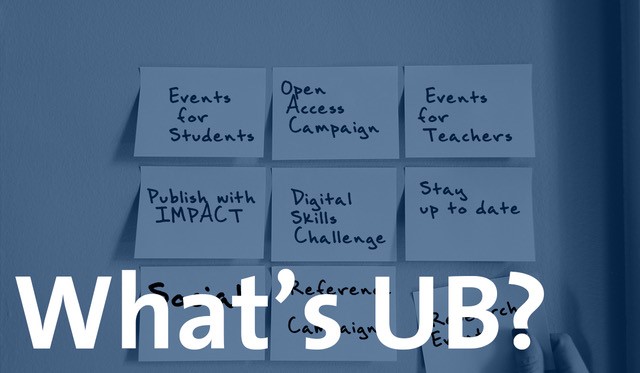 Join our 'What's UB' events and let us inform and inspire you on new services, facilities and products.
After attending the workshop you will
Understand how Wikipedia works
Recognise the advantages of Wikipedia
Know how to make an account for Wikipedia
Add references to Wikipedia
Make Wikipedia a more reliable source for readers all over the world