Bezoeken aan de Bijzondere Collecties
Bezoeken aan de Bijzondere Collecties
In mei brachten leden van de herensociëteit Sans Frontières en medewerkers van de vakgroep Anatomie & Embryologie een bezoek aan onze collecties. Beide groepen waren erg geïnteresseerd, de sociëteit in de atlassen en de vakgroep in de anatomische en chirurgische werken.
Herensociëteit adopteert historische atlas
Op woensdagavond 16 mei bracht herensociëteit Sans Frontières een bezoek aan onze Bijzondere Collecties. De heren waren vooral geïnteresseerd in de historische atlassen en ondersteunen onze activiteiten door de adoptie van de handgekleurde Atlas en abregé uit 1642.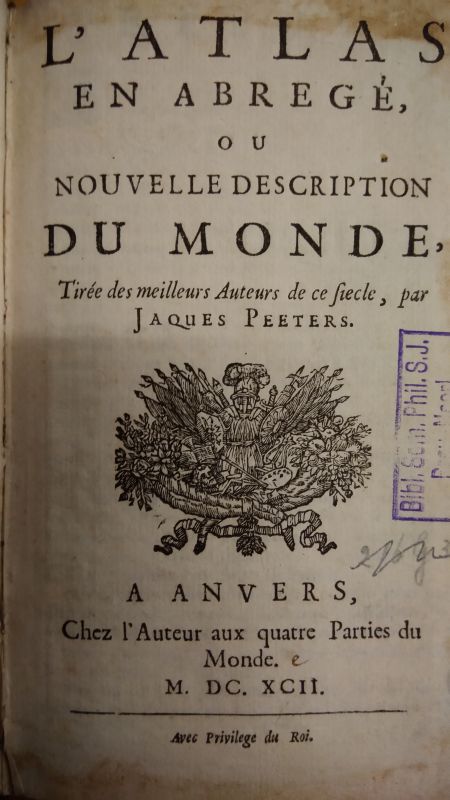 Bronvermelding: Peeters, J., & Harrewijn, J. (1642). L'atlas en abregé, ou nouvelle description du monde. A Anvers: Chez l'auteur aux quatre parties du monde.
Wilt u zelf ook een boek adopteren uit onze Bijzondere Collecties? Bekijk de voordelen voor u op onze 'Adopt-a-book'-pagina.
Bezoek vakgroep Anatomie & Embryologie
Op dinsdag 23 mei gaf Prof. dr. Eddy Houwaart in onze Parlour-ruimte een lezing over de historie van de anatomie aan leden van de vakgroep Anatomie & Embryologie van de Faculty of Health, Medicine and Life Sciences.
Hieraan voorafgaand vertelde Odin Essers over (de anatomische en chirurgische boeken in) onze Bijzondere Collecties, hoe we ze inzetten in het onderwijs en welke activiteiten we het afgelopen jaar hebben ondernomen.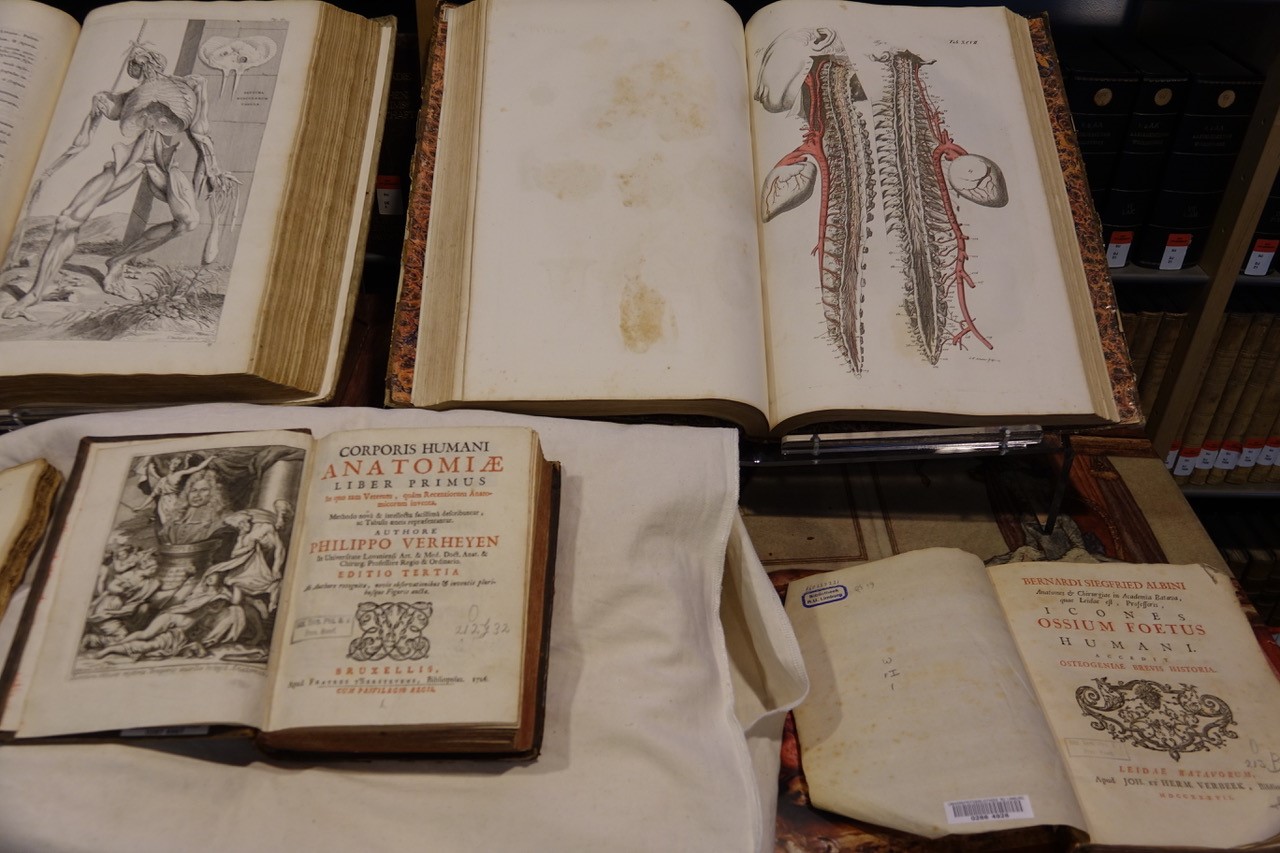 Bronvermeldingen:
Vesalius, A. (1725). Andreae vesalii invictissimi caroli v. imperatoris medici opera omnia anatomica & chirurgica. Lugduni Batavorum: Apud Joannem du Vivie.
Loder, J., & Industrie-Comptoir (Weimar). (1794). Tabvlae anatomicae qvas ad illvstrandam hvmani corporis fabricam. Vinariae: Sumtibus novi Bibliopolii vulgo Industrie-Comptoir dicti.
Verheyen, P., T'Serstevens Simon (Brussel), & T'Serstevens Franciscus (I, Brussel). (1726). Corporis humani anatomiæ liber primus (Editio tertia ab authore recognita .. ed.). Bruxellis,: Apud Fratres T'Serstevens.
Albinus, B., Verbeek Hermanus (Leiden), & Verbeek Johannes (Leiden). (1737). Bernardi siegfried albini … icones ossium foetus humani. : Accedit osteogeniae brevis historia. Leidae Batavorum: Apud Joh. et Herm. Verbeek.