LibSearch
Search for books, articles, journals and more
Databases
Search for our databases, catalogues and search engines
Use the library
Membership, buildings, facilities, and services
News & Events – The Library Wall
DataHub organises a sprint review every three weeks from 9 a.m. to 10 a.m. on Wednesday. Our next sprint review meeting will take place on 28 April 2021.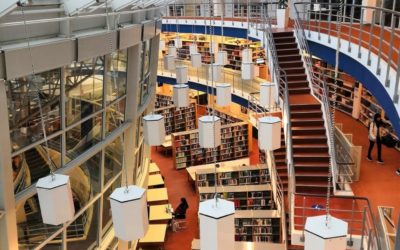 As of Monday 12 April, students who want to study at Randwyck Library (Universiteitssingel 50) will need to book their study place in advance. We expect that this new measure minimises waiting lines at the entrance. All 210 available study places at this location will become bookable.
​Join us for the next Research Data Management (RDM) Experts Community meeting. The RDM Experts Community meeting of April will take place on Tuesday, 13 April 2021 from 15:30 to 17:00.