Orbis Intellectual Property
Orbis Intellectual Property combines company and patent information for intellectual property research and strategy such as publication information, ownership, industry and patent classifications, oppositions, and patent value. Data on M&A deals and corporate structures is included in Orbis IP as well.
Database info
Orbis Intellectual Property links global patent data to companies and corporate groups. It contains:
138 million patents linked to information on about 2.4 million companies so you can see extensive patent portfolios for a company and its corporate group
Ownership timeline for all transacted patents so you can see how many transactions a given patent has had
Trends and assessments of the commercial appeal of new technologies
260,000 patent litigation cases from key jurisdictions covering extensive details including judgments, settlement, invalidations and oppositions
M&A information that helps you monitor patents that have been sold as intangible assets in an M&A deal, or see when a patent or patent portfolio is sold independently
Standard Essential Patents (SEPs) so you can identify technology standards and innovation across portfolios and corporate groups
Portfolio and patent valuations for all granted live patents, plus the ability to track valuation trends
Patent documents translated into English so you can easily search and compare global information
Industry codes (NAICE, NACE, SIC) and technology classifications (IPC, CPC, USPC) to help you identify spillover opportunities for acquisitions
New litigations dataset covering patent litigations with detailed coverage for 8 key jurisdictions (including but not limited to United States of America, Japan and China)
Search for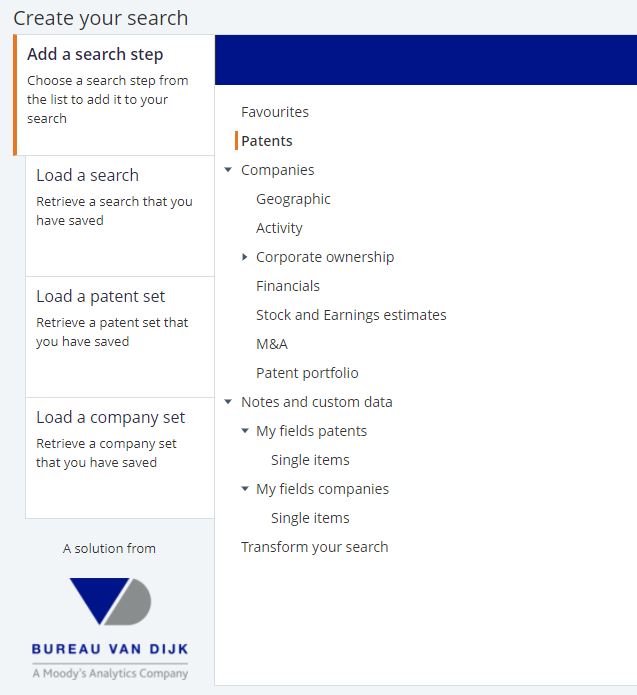 Access Information
Access to the database is limited to a maximum of 2 simultaneous users. If you are not getting access to the database, please try again at a later moment.
Guides & training
Orbis contains a built-in help function. Once you log in to Orbis you find an extensive set of videos, manuals, and courses.