"A clear description of an Open Science use case: written from the OS angle"
Dennie Hebels (MERLN) received an Open Science Use Case Award
Researchers Dennie Hebels (MERLN, Maastricht University) and Jan de Boer (Technical University Eindhoven) receive an Open Science Use Case Award for their project cBiT: The Compendium for Biomaterial Transcriptomics.
cBiT is the first repository that offers biomaterial-based transcriptomics data together with all relevant biomaterial metadata.
The Open Science Awards recognize researchers or research students who have used Open Science to make their research more accessible, transparent or reproducible.
In the spirit of openness, a call for use cases was published allowing all researchers and PhD students from Dutch universities, UMC's and research institutes to submit their use case. The call was looking for use cases that explored challenges and difficulties as well as positive experiences and successful outcomes. The awards are part of the Open Science Festival. The winners will be announced during an online session on July 2nd.
Comments from the reviewing Programme Committee included:
"A clear description of an Open Science use case: written from the OS angle. It is 'only' about PID's and standards, but it is an inspirational story".
More about this project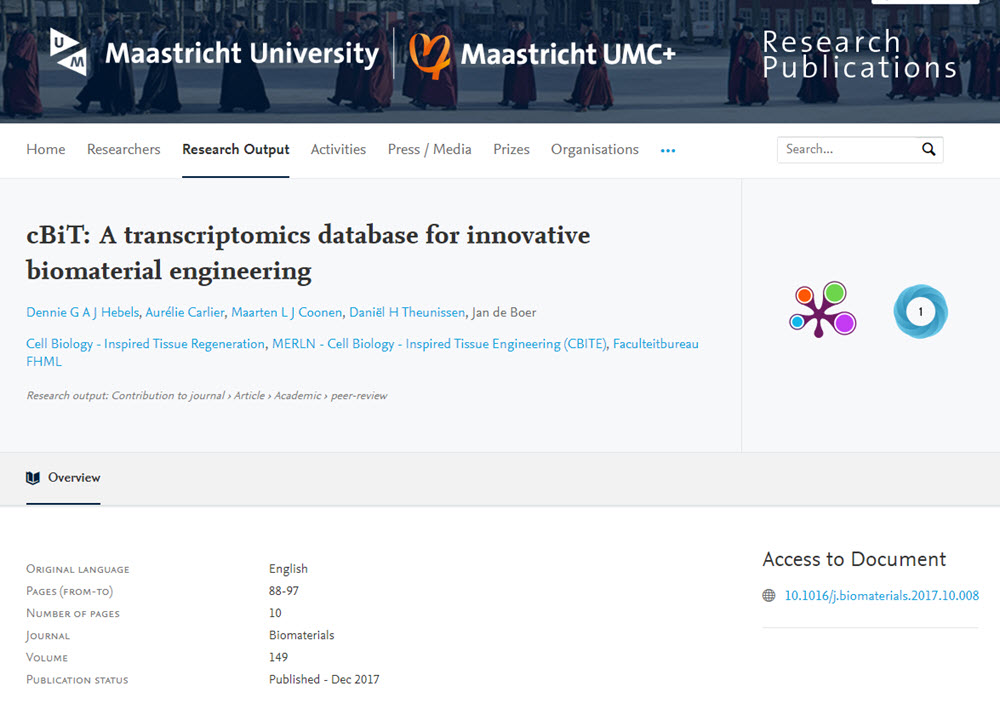 More information
About this post 
Contact the author or a subject specialist
Use this webform for all your questions and remarks. The author of this post or a subject specialist will handle your message and respond or contact you within 1 business day.
RDM Support Updates
Keep up-to-date with RDM Support and Research Support. Join our support mailing lists and receive updates of published news & events.