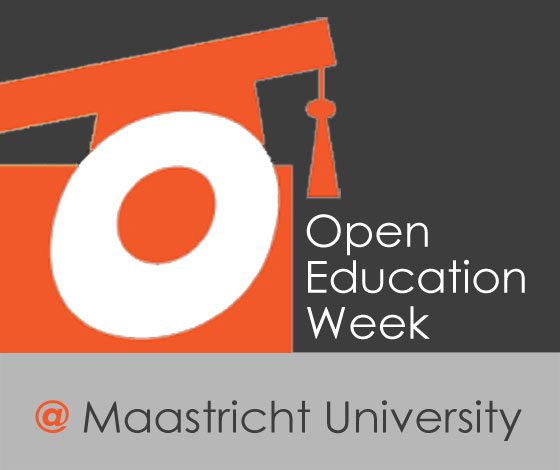 The Open Education Week is a celebration of the global Open Education Movement. Its purpose is to raise awareness about open education and its impact on teaching and learning worldwide.
Curious about open education at Maastricht University?
Several faculties are busy preparing open online (deficiency) courses for prospective students. As soon as they are ready for registration, we will announce this on the UM Open Education Portal, hosted by the University Library. And only recently the UM-MOOC project has started, which focuses on developing a 'massive open online course' for all those interested in problem based learning (PBL). When more about this project is ready 'for the world', we will certainly update the portal again!
Did you miss previous editions? Don't worry; we updated this portal which goes back to 2012.