Finding your way in online education?
Finding your way in online education?
It has been a month now since COVID-19 challenged us to work and teach from our homes. Due to the necessity to offer all education online, EDLAB, the University Library, and faculties joined forces in gathering information to support Maastricht University (UM) teaching staff in transitioning your courses. Did you succeed in organising your lectures on distance? And did you find out the options for interacting with your students? Or are you still in need for inspiration or support making things happen?
Online education at UM
Firstly, you can take a look at the UM Online Education Portal, which has been launched in order to provide the UM community with information about facilitating education via digital means. Switching from small-scale, interactive offline education to doing most or all of the course work online sounds like a daunting task. On the portal, a number of frequently asked questions in four categories is listed:
In connection to this website, the EDLAB educational services pillar is providing videos on the practice of groups collaborating online. Topics like group dynamics, actively engaging students and building trust are explained.
Another important topic is how to meet the requirements connected to digital accessibility. Not only for visually impaired or dyslectic students, but for every student needing to read, write and interact mainly via the screen of your computer. Due to the consequences of the coronavirus, even UM students who are not in possession of a dyslexia statement can temporarily apply for a ReadSpeaker TextAid license until 31 July 2020. TextAid is an online tool that provides reading, writing, and studying literacy support. For teaching staff, we advise using multiple means of representation, or in other words giving students different ways of inquiring information (images, video and audio next to or instead of text).
Library support
Next to that, the library offers support and advice on incorporating tools in your education. We also host several websites:

Visit VideUM to learn more about what video can do for your education and information on video conferencing tools.
A Tool wheel to help you find out what online tools are available in the context of several educational scenarios. It distinguishes between tools that are licensed by UM and those that are not licensed but recommended, and offers in-depth information on each tool.
The Digital Assessment portal offers information on everything you want to know about digital assessment. UM chose TestVision as its preferred digital exam tool.
Contact the helpdesk
If you need help creating online lectures or tutorial meetings, you can contact a dedicated helpdesk.
It is open seven days a week from 10.00 – 22.00.
Author: Gaby Lutgens, Team Coordinator Blended PBL Support


This article is licensed under a Creative Commons Attribution 4.0 International (CC BY 4.0) License.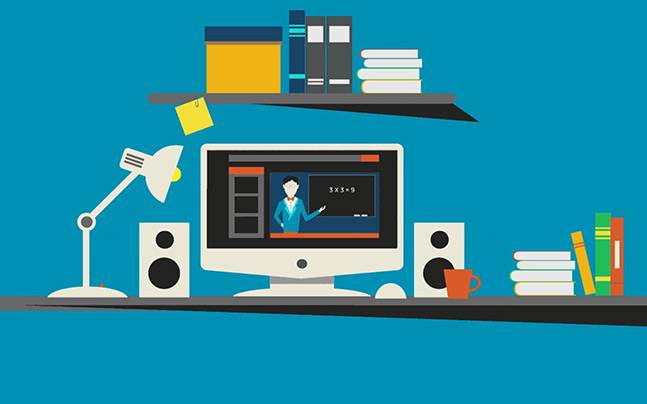 Related
Interested in what other institutes share on this topic?
Take a look at the SURF community [in Dutch] where they gather this information.